It's always your choice if you fancy a bite on board. You can buy snacks on most of our flights. If you want something a bit more substantial on board longer flights, be sure to order in advance and we'll have your meal ready for you.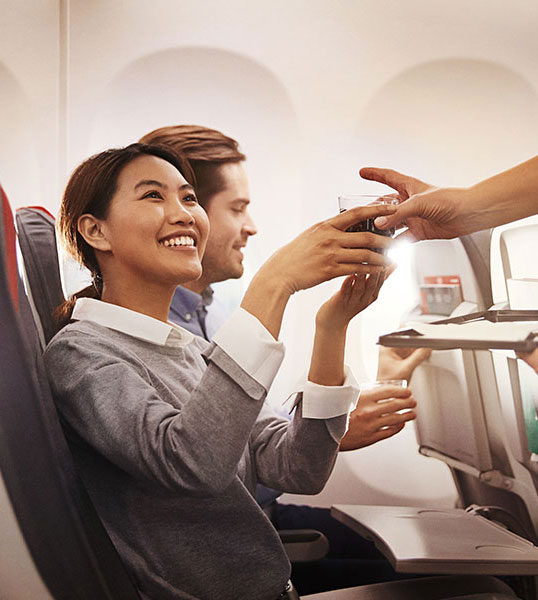 Domestic flights 1 hour or less
We do not offer any sales of snacks, beverages or food on these flights (applies to Norway and Denmark).
Domestic flights above 1 hour
Selection of snacks and beverages available on board. Cabin crew will inform you about the available assortment (applies to Norway, Sweden and Finland).
International flights above 1 hour
International flights above 2 hours and 15 minutes
Pre-ordered meals
You can order a meal on international flights over 2 hrs 15 min.
Pre-order online up to 36 hours prior to departure.
The meal consists of a hot meal with a sweet dessert.
Any hot or cold beverages (soft drinks, water, beer, wine, coffee and tea) may be purchased on board.