Menu
Using assistive devices, such as screen readers or speech recognition software? Please enable accessibility mode to get an optimal experience.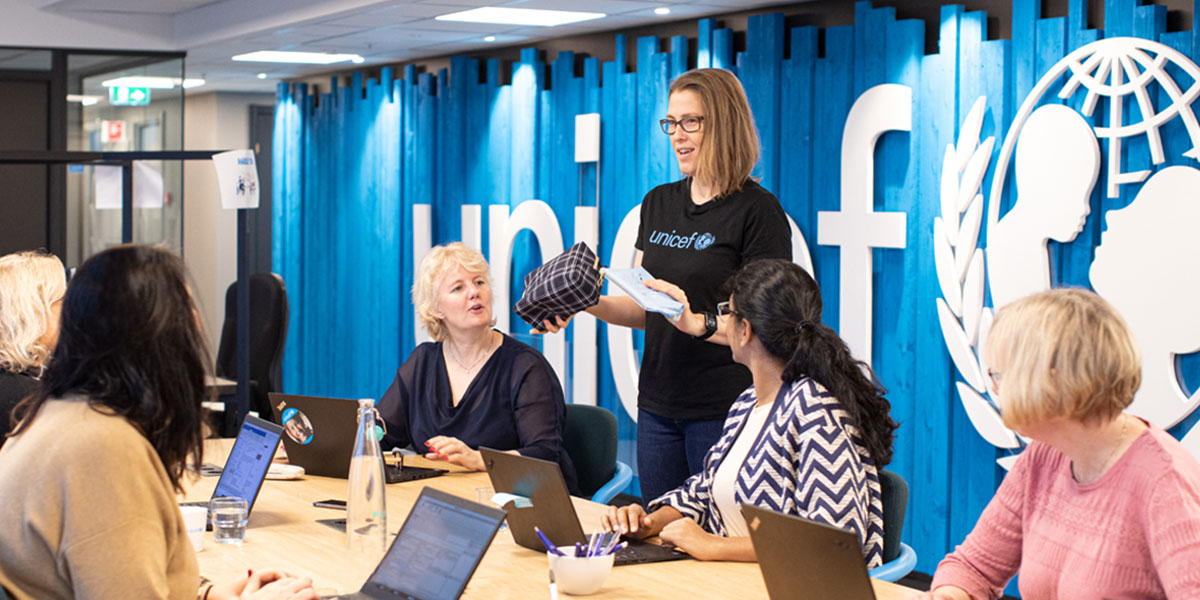 Recycled products are a sustainable solution
Our latest project with UNICEF will help children, provide work for immigrant women and avoid textile waste…
Published on december 12th


Buy bags to help people
We're currently running a pilot scheme onboard – selling unique and handmade bags made from recycled cabin crew uniforms. All proceeds from the sale of these bags – a smart, chequered look and a blue patterned silk number – will be donated to UNICEF. Buy one on board and you'll be helping children in need.
Not only that: our stylish bags have been designed and created by the workers at Sisters in Business – a social enterprise set up to create jobs for immigrant women in Oslo. So sales of these bags will also provide these women with a livelihood.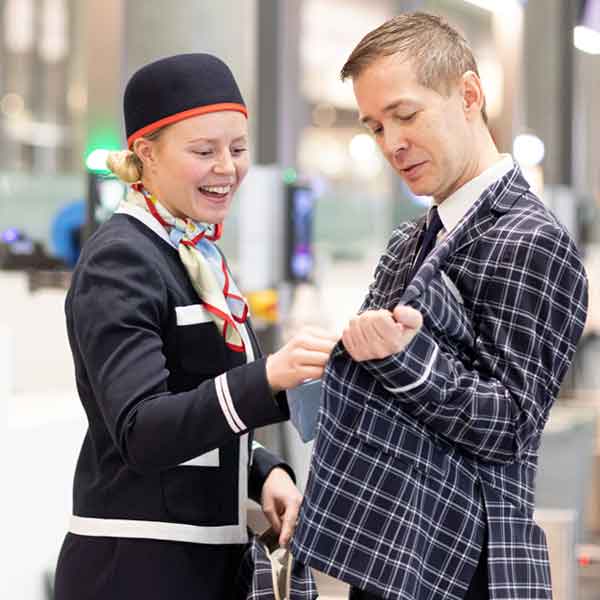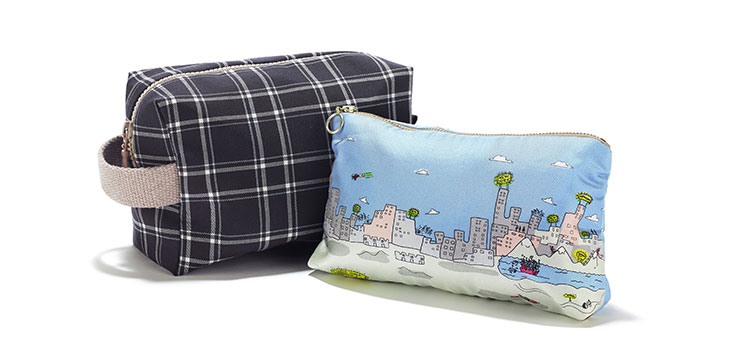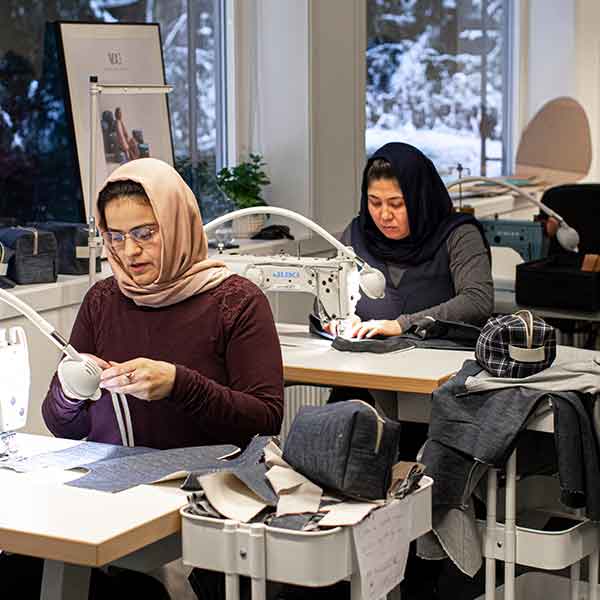 Sustainable scheme
By recycling old uniforms rather than sending them to landfill, we're saving on textile waste – one of the biggest environmental issues of our age:
every second, the equivalent of one garbage truck of textiles is landfilled or burned.
clothes release half a million tonnes of microfibres into the ocean every year, equivalent to more than 50 billion plastic bottles.
If nothing changes, by 2050 the fashion industry will use up a quarter of the world's carbon budget.
Our impact
The project as a whole is a step towards meeting several of the UN's Sustainability Goals – it's a step in the right direction, according to our Head of Sustainability, Anders Fagernæs:
"Having projects where you create positive change is important.
I truly believe that people will value the mix of environmental, social and economic good wrapped into these great redesigned products. I hope it can inspire other companies to think the same way."
Related articles

As one of the world's biggest low-cost airlines, we acknowledge our responsibilities as a significant market player and take action to reduce emissions to make aviation more sustainable. Read more

At Norwegian, we are constantly working to reduce our carbon footprint. At the same time, we encourage our passengers to do the same. Here are five easy ways you can reduce your carbon footprint while travelling. Read more