{{result.subTitle}} - View as map
{{filteredResult.length}} destinations

for a budget of
{{result.subTitle}} - View as map
0 destinations

for a budget of

}
{{result.subTitle}} - View as map {{filteredResult.length}} destinations

for a budget of
No destinations are currently available. Please try with different search options.
= Some flights in this period have transit stops
No destinations are currently available. Please try with different search options.
Why visit Tenerife?
Tenerife is a sub-tropically chilled and sun-kissed island 52 weeks a year.
Local hotspot
San Telmo, a beachfront block of hip bars and restaurants in Los Cristianos, is a magnet for the Canarian cool set.
You probably didn't know
You can swim with turtles in Alcalá harbour.
Suggested reading and viewing about Tenerife
More Ketchup than Salsa: Confessions of a Tenerife Barman (Joe Cawley, 2011); parts of Clash of the Titans and Fast and Furious 6 were filmed in Tenerife
---
Things to do in Tenerife
La Pepa Food Market
When you can't decide what you want in Tenerife, have a bit of everything at the rooftop La Pepa Food Market in Los Cristianos, a buzzing smorgasbord of stalls touting tapas and titbits.
Las Goteras
For Canarian cooking off the beaten track, take a taxi to the west coast where the unassuming Las Goteras restaurant in Tejina de Isora serves ridiculously fine steaks along with all the usual suspects including spicy "mojo" sauce and fried goat's cheese.
La Casona del Vino
Even further off the beaten track, La Casona del Vino is another locals' favourite, famed for its Canarian-with-a-twist dishes.
Rosso Sul Mare
The waterfront Rosso Sul Mare is a fine place to catch the last rays with a glass of something cheeky in hand. They also do a mean seafood pasta.
Saúco
Likewise, on the Alcalá promenade, Saúco provides a grandstand view of the sun setting behind the island of La Gomera, and conveniently serves some of the best seafood on the west coast.
Monkey Beach Club
When you travel to Tenerife, no need to shuffle off the beach when the sun goes down. Monkey Beach Club on Troya Beach in Las Americas keeps the feelgood factor flowing with Mediterranean bites and Sunday night parties.
Chiringuitos
Or for something a little more low key and local in Tenerife, head to one of the chiringuitos (beach bar shacks) in El Médano where impromptu, acoustic jam sessions draw locals onto the sand.
Kaluna Beach Club, Papagayo and Hard Rock Café
Not quite on the beach but with a definite beach vibe, Kaluna Beach Club hosts Saturday night infinity pool parties at their ocean-view bar. And further along the coast, Playa de las Americas' big hitter Papagayo brings in big-name DJs to its beachfront nightclub. If you prefer your music live, Hard Rock Café often have decent local bands.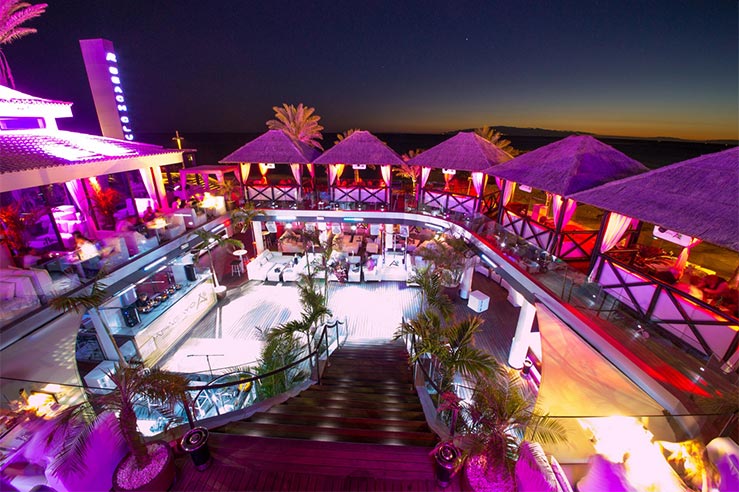 Siam Mall
Siam Mall next to Siam Park is the latest in a long line of showy shopping centres in Tenerife offering an all-in-one retail 'n' refreshments experience. There's also a great play area for kids.
El Mirador and Safari Shopping Centre
Spending vacations in Tenerife, every other Sunday is the best time to browse the bijou El Mirador shopping centre, when local craftsy-types ply their homemade wares alongside designer labels. On the Golden Mile, the Safari Shopping Centre clumps all the well-known brands around a son et lumiére fountain, providing a suitable distraction for those in your party of a less retail-minded nature.
Farmer's market
If you're self-catering, or love the hustle, bustle and economy of local markets, the farmer's market in Adeje sells home-grown produce including wine, cheese and honey at prices well below the local supermarkets. Open Saturday and Sunday morning from 8.00 and Wednesday evening from 4pm–8pm.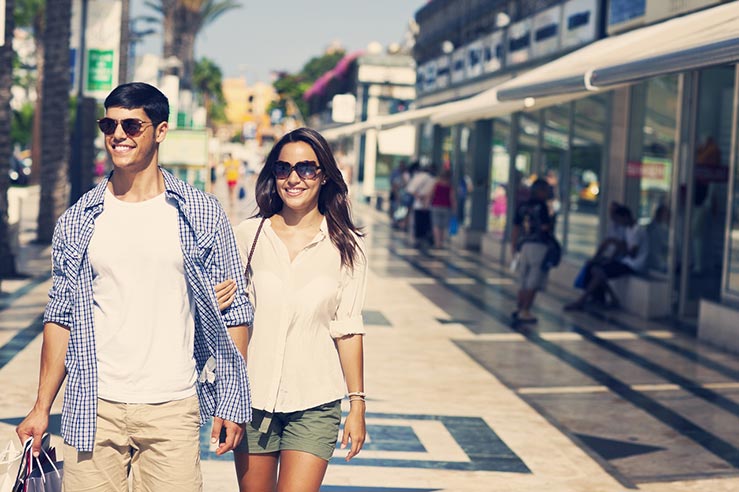 Museums, galleries and sightseeing in Santa Cruz
Unsurprisingly Santa Cruz is where you'll find most cultural activities in Tenerife: a clutch of museums and galleries as well as the ubiquitous open-top bus tour.
Live music
The capital of Tenerife is also the place to catch live acts. Check the programmes of the Recinto Ferial and the gravity-defying Tenerife Auditorium, home to the Tenerife Symphony Orchestra and host to various visiting musos. Past acts include Chrissie Hynde and the late Joe Cocker.
Entertainment in the south of Tenerife
Entertainment in the south of Tenerife is rather more low-brow and includes original-language cinema at Gran Sur shopping centre. Footie fans can catch a match Spanish-style by joining the friendly Armada Sur bunch, CD Tenerife English supporter's group, on coaches that leave from the Toby Jug pub for every home game in Santa Cruz.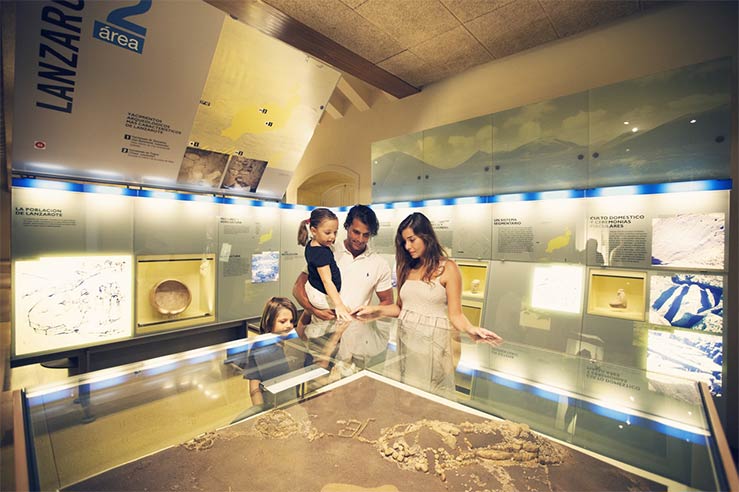 Events to look out for when you fly to Tenerife:
Santa Cruz Carnival (February)
Los Realejos Fireworks (May)
Tenerife Santa Blues Festival (June)
Virgen del Carmen fiesta (July)
Arona Summer Festival (August)
Flying with Norwegian
Flexible tickets
You can make changes to your ticket up until 30 minutes before take-off.
In-flight entertainment
Fly Norwegian, and you'll have entertainment at your fingertips. Video on Demand is available on most flights.
New aircraft - low emissions
Fly with one of the youngest fleets in the world, which means less emissions and a more comfortable flight.