{{result.subTitle}} - View as map
{{filteredResult.length}} destinations

for a budget of
{{result.subTitle}} - View as map
0 destinations

for a budget of

}
{{result.subTitle}} - View as map {{filteredResult.length}} destinations

for a budget of
No destinations are currently available. Please try with different search options.
= Some flights in this period have transit stops
No destinations are currently available. Please try with different search options.
Why go?
Because it uniquely combines inner-city culture with sun-baked Mediterranean beach life and a sophisticated dining scene with down-and-dirty nightlife.
Local hotspot
Rothschild Boulevard offers café culture and park life by day, a hopping bar and club scene by night.
You probably didn't know
Tel Aviv is the world's second greatest consumer of sushi after Tokyo.
Suggested reading
Tel Aviv City Guide (Dalit Neverovsky, 2007) is a wry insider's take which really defines the vibe of each neighbourhood as well as listing hot addresses.
---
Things to do in Tel Aviv
Kitchen Market
Kitchen Market is the yummy mummies' favourite brunch and lunch spot. It is also a great spot to feast on specialities like truffle-scented coddled eggs while overlooking the sea. Find it above the food market in the Port neighbourhood.
Manta Ray
Half-hidden in the sands of Alma Beach, just south of the Charles Clore Garden, Manta Ray fields a legendary mezze selection, in addition to all-round excellent seafood, all within sight and sound of lapping waves. Great breakfasts too
Claro
The Sarona Center, a stunning redevelopment of historic Templars' houses just west of HaShalom station, is a great excuse for dinner at Claro, a huge addition to the inner-city dining scene, with unique specialities like a red wine risotto.
HaBasta
Carmel Market is a sensory overload any day but Saturday, and lunch at HaBasta a highlight. Looking deceptively basic, Yotam Ottolenghi's Tel Aviv favourite serves surprisingly sophisticated fare, all sourced from the market. The white pizza with black truffles is legendary.
Bindella
Tel Aviv was short on a decent Italian until Bindella came along. There is an excellent and always busy raw bar, while the drum fish served at tables is the star turn of the mains. Wash down with a fine Tuscan from the family vineyard.
Taizu
Taizu is a hip pan-Asian restaurant with an inner-city vibe on the ground floor of the Levinstein Towers office block. Shanghainese dumplings and Oriental cocktails are the order of the day, and the crab soup is pretty good too.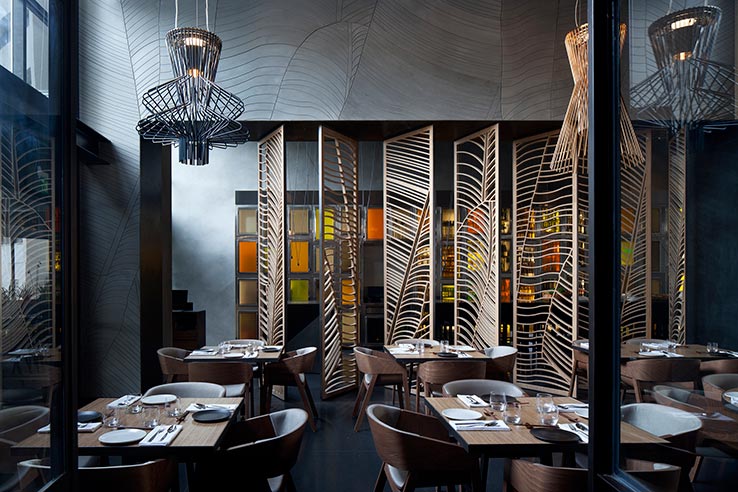 Imperial Craft Cocktail Bar
Bar Shira, officially Israel's top mixologist, whips up whisky-based concoctions and dons a bow-tie to serve them at his Imperial Craft Cocktail Bar, tucked away in a low-key hotel building at 66 HaYarkon Street, behind the beach.
Shalvata
From spring until early November, there's nowhere more delightful to kick off an evening than Shalvata, imbibing to cool sounds while overlooking the Med with your toes in the sand.
Abraxas
It's been around forever, but Abraxas remains a local favourite and is the place to catch the eclectic crowd that is the essence of Tel Aviv. Go late, and don't confuse it with the trendy North Abraxas restaurant at the same address (the top of Lilenblum Street).
Hatachana
The old, defunct Jaffa railway station, Hatachana, has been transformed into an engaging, family-oriented shopping centre with restaurants and cafes to punctuate the retail experience, and one of the city's best ice-cream stands.
Neve Tzedek
Also in south Tel Aviv, Neve Tzedek offers edgier, more bohemian fashion shopping – check out Shabazi Street, a showcase for some of the city's most cutting-edge designers.
Levinsky Street Market
Still further south, check out the dried fruit and spice stands of Levinsky Street Market en route Jaffa, whose flea market is actually an outdoor souk.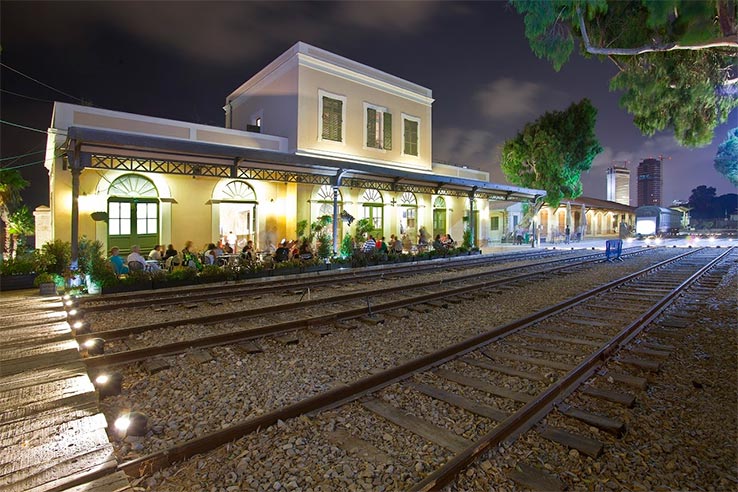 Holon
The Design Museum Holon is a truly iconic building off the drawing board of internationally-renowned designer Ron Arad.
The Bauhaus Center
The architecture of the 30s and 40s has won Tel Aviv UNESCO World Heritage Site status; visit the Bauhaus Center for the lowdown on the city's modernist buildings and take a self-guided tour. The city also offers free evening tours of the striking buildings fronting Rothschild Boulevard.
HaYarkon Park, Tel Aviv Opera House and beach parties
Big acts regularly play HaYarkon Park; check Time Out Israel to see who's in town, and what shows are playing the Tel Aviv Opera House. Or curl up with a book in the summer outdoor libraries the city sets up on the beach and central reservation of Rothschild Boulevard. DJs underpin the free beach parties that break out every Friday evening – check them out from the prom.
Shefayim
Shefayim, 20 minutes north of Tel Aviv, is the largest waterpark in Israel boasting 22 rides to keep the kids happily slip-sliding away.
The Tel Aviv Museum of Art
The architecture is as striking as the exhibits at the Tel Aviv Museum of Art, which has an impressive number of European Impressionist works, as well as comprehensive Israeli collection, a sculpture garden and impressive temporary installations.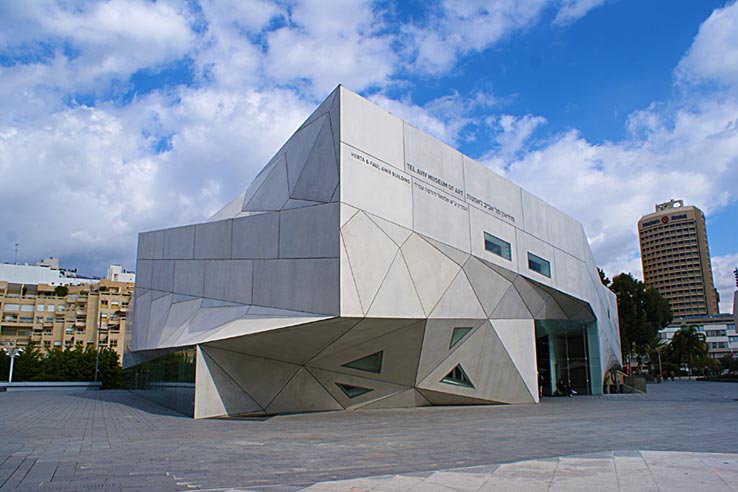 Events to look out for:
Tel Aviv Marathon (February)
Independence Day celebrations (April)
Architecture Festival (May)
Gay Pride Parade (June)
Flying with Norwegian
Flexible tickets
You can make changes to your ticket up until 30 minutes before take-off.
In-flight entertainment
Fly Norwegian, and you'll have entertainment at your fingertips. Video on Demand is available on most flights.
New aircraft - low emissions
Fly with one of the youngest fleets in the world, which means less emissions and a more comfortable flight.