{{result.subTitle}} - View as map
{{filteredResult.length}} destinations

for a budget of
{{result.subTitle}} - View as map
0 destinations

for a budget of

}
{{result.subTitle}} - View as map {{filteredResult.length}} destinations

for a budget of
No destinations are currently available. Please try with different search options.
= Some flights in this period have transit stops
No destinations are currently available. Please try with different search options.
Why visit Stavanger?
To see the perfectly preserved old town before climbing the world-famous Preikestolen (Pulpit Rock).
Local hotspot
Old Stavanger (Gamle Stavanger) next to the city centre has a collection of 18th and 19th-century wooden structures with museums, restaurants and pubs. It's the best-preserved collection of timber houses in northern Europe.
You probably didn't know
Two out of every ten local residents you will meet in Stavanger will be immigrants working locally because of the offshore oil industry.
Suggested reading and viewing about Stavanger
Read See You Tomorrow (Tore Renberg, 2013); watch the film Nokas (2010), directed by Erik Skjoldbjærg, about the NOKAS robbery in Stavanger in 2004 and filmed where the actual events took place.
---
Things to do in Stavanger
Straen Fiskerestaurant
When a city is situated between the North Sea and one of the largest fjords in the world, you would expect superb seafood on the menu. If you fly to Stavanger, you'll find exactly that at Straen Fiskerestaurant (Fish Restaurant in Straen) overlooking the harbour. The fish soup and smoked cod are specialities.
Fish & Cow
The Fish & Cow is a modern brasserie in Stavanger that, as the name suggests, caters for red meat and fish lovers.
Efendi Tea & Coffee House and Bluebird Kaffebar
For a more laid-back experience, try Efendi Tea & Coffee House (Øvre Holmegate 25). It serves a wide selection of teas and cakes. Good coffee more your thing? Then go for the nearby Bluebird Kaffebar.
Hall Toll
With an adjacent restaurant, the bar lounge and nightclub at Hall Toll is something of a one-stop-shop. It offers live music and/or DJs (international DJs on special occasions) with a wide selection of beers, wines and cocktails – all until 3am.
Klubb Sting
If you plan to stay out slightly later while visiting Stavanger and you're a clubber, Klubb Sting in the basement of the popular Cafe Sting is a lively - but sometimes cramped - alternative.
Bar Bache and Munken Bar
Both Bar Bache and Munken Bar in the shopping area west of the harbour of Stavanger are traditional pubs for a more relaxed evening without loud music.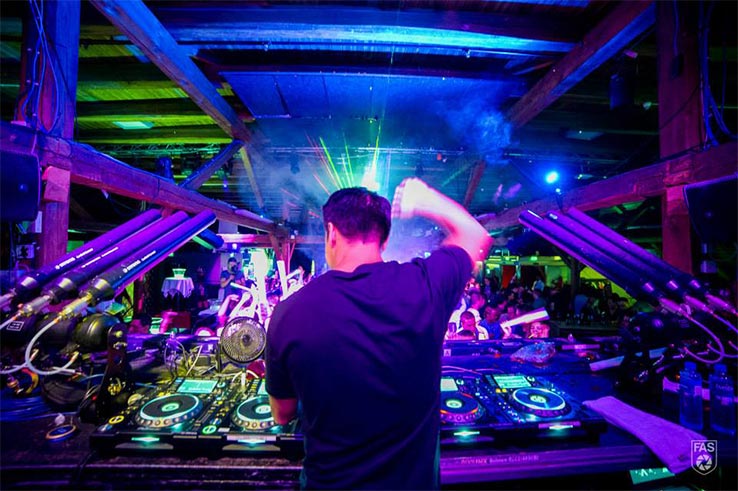 Sølvsmeden på Sølvberget
When you travel to Stavanger, find a compact shopping cluster with a wide variety of small shops on cobbled streets in an area called Skagen, east of the main harbour. For handmade jewellery look out for Sølvsmeden på Sølvberget.
Open-air vegetable market
An open-air vegetable market in central Stavanger next to the harbour (Vågen) is one of the very few in Norway where you can still buy produce directly from farmers. Shopping hours are generally from 10am to 5pm on weekdays and 10am to 2pm on Saturdays.
Arkaden Torgterrassen
The main shopping mall of Stavanger is called Arkaden Torgterrassen in the heart of the city at Klubbgaten 5 with around 70 shops catering for all ages.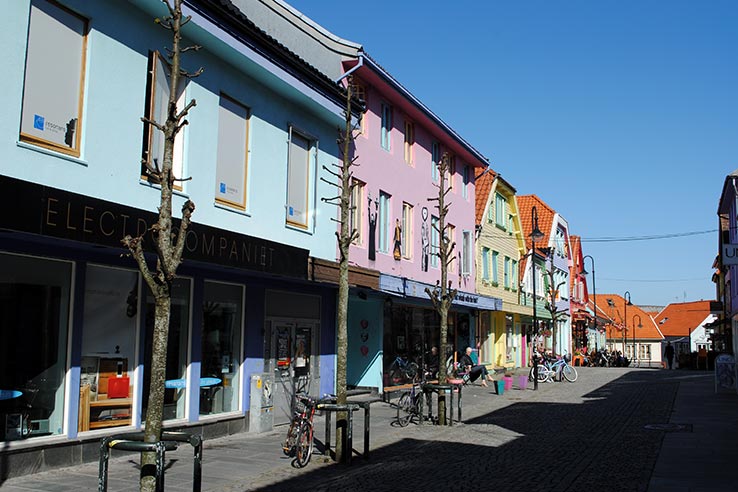 Preikestolen (the Pulpit rock)
Stavanger's reputation for its surrounding hiking and climbing spots is boosted by the many well-marked trails to explore the fjord landscapes. You can also rent mountain bikes. The most famous nearby rock formation is the 600 metre-high Preikestolen which takes up to three hours to climb before you can enjoy the view down onto the Lysefjord. Contact the Stavanger Regional Tourist Office for details how to reach and explore Preikestolen and many other scenic destinations.
The Norwegian Canning Museum
If you ever needed an excuse to visit a canning museum - of all things - in Stavanger you have it. The Norwegian Canning Museum (called Norsk Hermetikkmuseum) is housed in an authentic fish cannery, which was Stavanger's most important industry between 1916 and 1958. It's an excellent exhibition giving visitors an authentic experience of the environment and working conditions in the factory, from the arrival of the fish until the canned goods were shipped away. If you fly to Stavanger in the summer, on Tuesdays and Thursdays, the wood-burning ovens are lit to demonstrate the process of smoking fish, while visitors can taste brisling from the ovens.
The Norwegian Petroleum Museum
One of the most modern museums to visit in Stavanger is the Norwegian Petroleum Museum, with its interactive exhibits illustrating how oil and gas are created, discovered and produced. The museum also provides information about technological advances and the way petroleum influences Norwegian society, Stavanger in particular.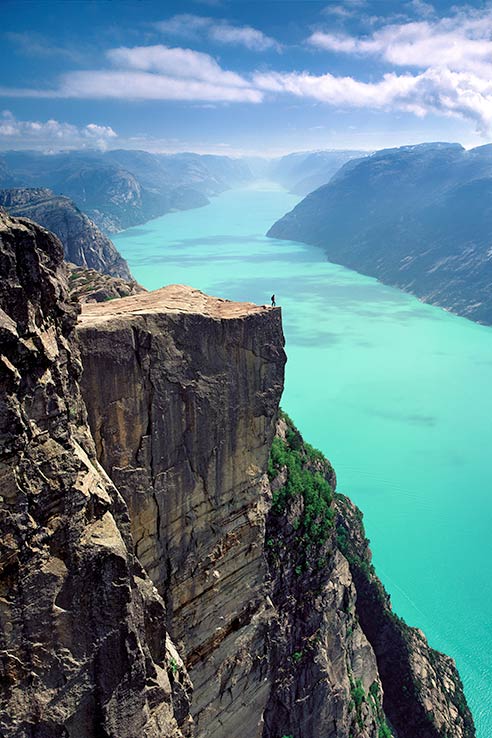 Events to look out for when you fly to Stavanger:
MaiJazz Festival (May)
Gladmat Food Festival (July)
International Chamber Music Festival (August)
Kapittel, Stavanger's International Festival of Literature and Freedom of Expression (September)
Norwegian Organ Festival (September)
The Great Norwegian Humour Festival (October)
Flying with Norwegian
Flexible tickets
You can make changes to your ticket up until 30 minutes before take-off.
In-flight entertainment
Fly Norwegian, and you'll have entertainment at your fingertips. Video on Demand is available on most flights.
New aircraft - low emissions
Fly with one of the youngest fleets in the world, which means less emissions and a more comfortable flight.