Flights to Rome
Why visit Rome?
It's called the Eternal City for a reason. This is one of Europe's most vibrant capitals, in a vast archaeological playground dating back more than 2,500 years.
Local hotspot
La Città dell'Altra Economia, Rome's former slaughterhouse, is now a space for vintage fairs, art shows and live music, as well as housing an organic supermarket and Michelin-starred restaurant.
You probably didn't know
The Colosseum was originally known as the "Amphitheatrum Flavium" after the Flavian dynasty. Its nickname came about because of a colossal, gold-plated statue that used to stand next door.
Suggested reading about Rome
Five Quarters: Recipes and Notes from a Kitchen in Rome (Rachel Roddy, 2015)
Rome facts
Population: 2.8 million
Annual visitor numbers: 12 million
January mean temperature: 12°C
August mean temperature: 30°C
---
Things to do in Rome
Bir & Fud, Da Francesco and Porto Fluviale
When you travel to Rome, good pizza isn't hard to find, but the best places get busy. Book a table at Bir & Fud in Trastevere, for Neapolitan-style deep-pan pizzas and great craft beers. Roman-style pizzas are thin-and-crispy, as found at Da Francesco by Piazza Navona or in the all-day industrial eatery Porto Fluviale near Testaccio.
Il Secchio e l'Olivaro
Il Secchio e l'Olivaro's glorious oversized pizzas are also offered gluten-free. There are two venues in Rome, in Ostiense and in Garbatella.
Pizzarium
When you fly to Rome, go to Pizzarium, one of Rome's most famous pizza-by-the-slice venues near the Vatican, is famed for unusual toppings, including scallop with tomato and chilli.
Da Enzo al 29 and Nonna Betta
Da Enzo al 29 in Trastevere offers Roman home-cooking at its best, while Nonna Betta in the ghetto does Roman with a Jewish twist.
Pierluigi
Fine-dining restaurant Pierluigi near Campo de' Fiori specialises in fish, although meat, vegan, vegetarian and gluten-free food is also on the menu.
Freni e Frizioni and Bar del Fico
Freni e Frizioni, fashioned from a former garage, is a popular Trastevere spot. A hip crowd takes over the cobbled piazza in front. And Bar del Fico by Piazza Navona sports a well-dressed crowd sipping cocktails.
Speakeasies and secret clubs
Secret clubs and speakeasies are the latest trend in Rome. Hidden bars have popped up:
Behind a freezer door in a sandwich shop in grungy Pigneto at Spirito.
Through a wardrobe in a restaurant by the Pantheon at Club Derriere.
Beyond a vintage telephone cabinet at The Corner Club on the Aventine. Here, dialling the right number gains you access.
Shari Vari
For a more conventional nightclub experience in Rome, Shari Vari near the Pantheon has a swanky upstairs restaurant to boot.
Gasometro
If you go to Rome in summer, visit pop-up venues along the river such as Gasometro also let clubbers dance under the stars.
Ai Tre Scalini
On warm nights, Rome's bars and cafes spill out onto the streets. Stand under the trailing ivy outside Ai Tre Scalini in trendy Monti with a glass of wine, or sit at the bar to enjoy excellent bites and a cold beer until late.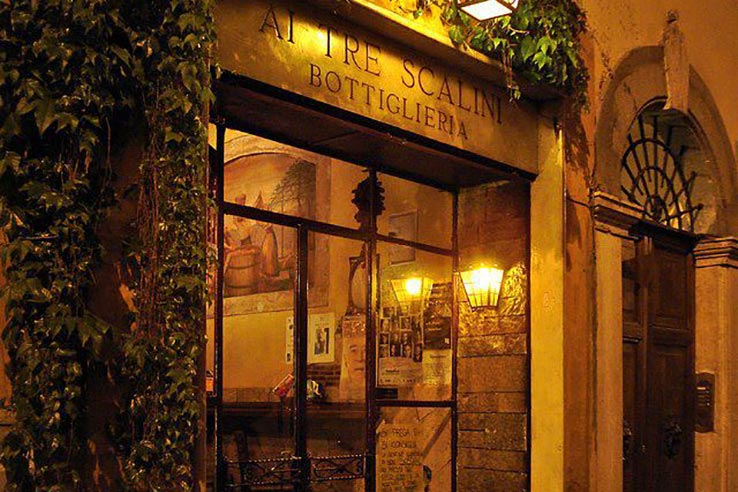 Via del Corso
Rome has something for all ages and budgets. Via del Corso, in the city's heart, features almost a kilometre of international high-street brands and Italian labels.
Via dei Condotti and Via del Babuino
Peeling off from this, Via dei Condotti and Via del Babuino go up-market with home-grown brands including Valentino, Bottega Veneta, Gucci and Prada, as well as Hermes, Christian Dior and Louis Vuitton.
Le Gallinelle
Staying in Rome, discover young designers in bohemian Monti fashion one-off pieces without the price-tag for the local hip crowd: check out Le Gallinelle.
Mercato Monti and Pifebo
Monti is also the place to find vintage in Rome. At the weekend there's the Mercato Monti market, or Pifebo, where leather bags start at €15. If pre-loved is your thing, vintage stores proliferate along Via del Governo Vecchio.
Castel Romano
Dedicated label-lovers might want to visit Castel Romano, a Designer Outlet Village on the outskirts of Rome. Shuttle buses run regularly from the city centre.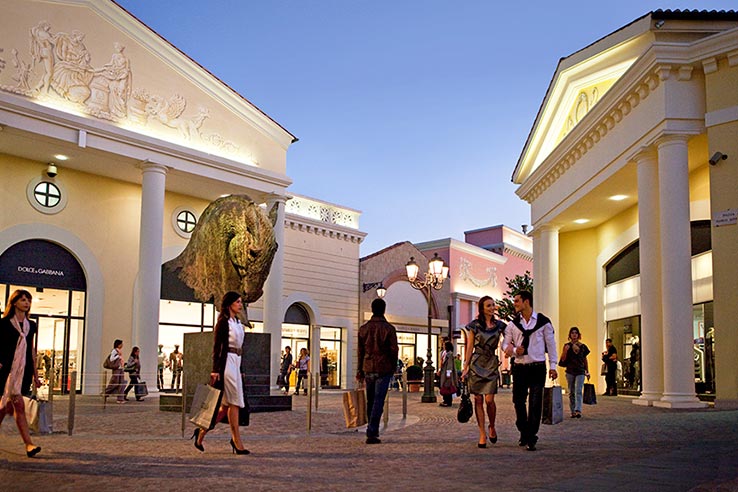 The Colosseum
The sightseeing options in Rome can be overwhelming, so the €12 ticket for the Colosseum is a good place to start. It also grants you entry to the Roman Forum and Palatine Hill, and can be used over two days.
The Vatican Museums
A visit to the Vatican Museums, a compendium of Western art history, culminates in Michelangelo's masterpiece, the Sistine Chapel. Visitors to St Peter's cathedral can also climb up inside the dome to enjoy breathtaking views.
The Trevi Fountain, Pantheon and Spanish Steps
Rome is, above all, an open-air museum, so many of its sights can be enjoyed while strolling with an ice-cream in hand. The Trevi Fountain, Pantheon, and Spanish Steps are all within a ten-minute walk of one other and flank one of Rome's best shopping districts.
Piazza Navona and Campo de' Fiori
After visiting Bernini and Borromini masterpieces in Piazza Navona, nearby Campo de' Fiori offers a colourful local market and popular bars. Staying in Rome, cross the river to Trastevere for gold-encrusted churches, cute restaurants and views of washing strung over tiny cobbled streets.
Easter in Rome
Easter weekend in Rome kicks off with the Via Crucis ceremony on Good Friday, when the Pope leads a torchlit procession from the Colosseum to the Palatine, praying at the 14 Stations of the Cross along the way. The festival culminates with the great Easter Sunday service in St. Peter's Square.
Events to look out for hwen you fly to Rome:
RBS Six Nations Rugby (February–March)
The Rome Marathon (March)
Italian Open Tennis (May)
Gay Pride (June)
Luglio Suona Bene Music Festival at Auditorium Parco della Musica (July)
Rome Film Festival (November)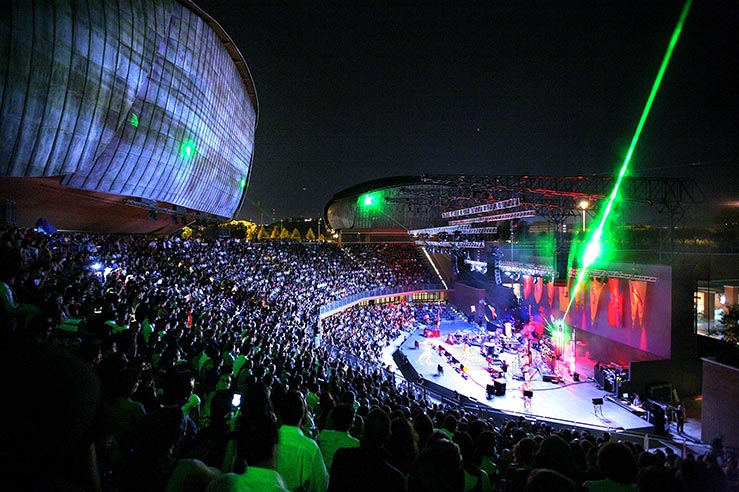 Eat and drink on board

You can buy a variety of snacks, sandwiches, other light meals and beverages during your flight. Make sure you check our in-flight menu when you get on board.

New aircraft - low emissions

The average age of our aircraft is only 3.6 years old, which means less emissions and makes our fleet one of the youngest in the world.

Seat reservation

Starting from 10 Euros you can get the window seat, be seated in the front to save time or near the exits to have more legroom. Already booked? Add seat reservation now.
Video on Demand

On flights longer than 3,5 hours, you can watch movies and tv series from your smartphone, tablet and laptop for 7 Euros. Remember your headset!

Central airport

Fiumicino – Leonardo da Vinci International Airport is centrally located, with quick and easy transport connections to the city centre and beyond. Less hassle, more time to enjoy yourself.

Earn CashPoints

Sign up for Norwegian Reward, and earn CashPoints every time you fly with us.
Looking for similar destinations?