No destinations are currently available. Please try with different search options.
= Some flights in this period have transit stops
= Some flights in this period have transit stops
Why visit Rome?
The Ancient Romans considered Rome "Caput Mundi," or the capital of the world. The Eternal City may no longer be the center of the known universe, but it remains full of world-class museums, incredible restaurants, and iconic sights such as the Colosseum and the Sistine Chapel. Catch a flight to Rome to wander down the cobblestone streets of the charming Trastevere neighborhood, lose yourself in the art and architecture of the Renaissance palaces, and learn where to eat in Rome to end the day with homemade pasta.
Why fly to Rome with Norwegian
We fly from London to Rome and give you the freedom to choose, so you can choose to fly at the lowest possible price - without entering into compromises on quality. The earlier you book, the cheaper the tickets.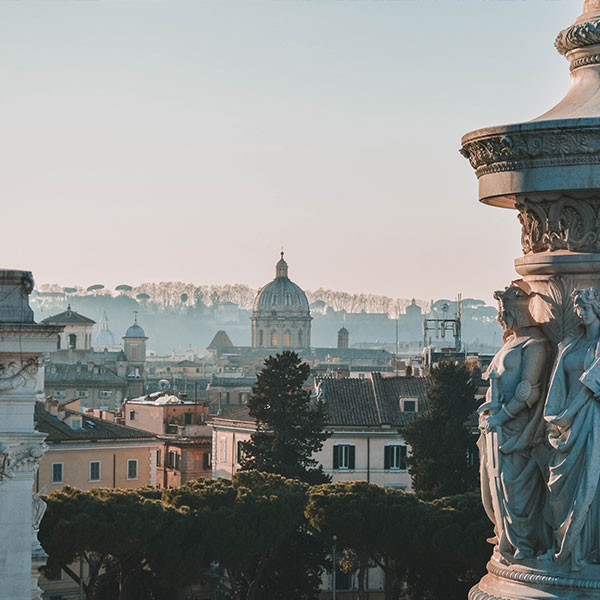 Flying with Norwegian
New aircraft - low emissions
Fly with one of the youngest fleets in the world, which means less emissions and a more comfortable flight.