No destinations are currently available. Please try with different search options.
= Some flights in this period have transit stops
= Some flights in this period have transit stops
Why visit Reykjavik?
Because the world's most northerly capital has great nightlife, and is surrounded by some of the most spectacular landscapes in Europe.
Iceland's natural wonders are like a giant playground – perfect for a family holiday. Animal lovers can go whale watching – Elding offers tours with the opportunity to see minke and humpback whales, dolphins and puffins. The pony-sized Icelandic horses are just the right size for kids – Íshestar offers tours for all levels and ages, including multi-day rides with a chance to see the Northern Lights. The Great Geysir in Haukadalur is the geyser after which all other geysers were named. While Geysir itself is currently inactive, kids will love watching boiling water erupt 30 metres into the air every few minutes from nearby Strokkur.
Fly to Reykjavik with Norwegian
We fly from London to Reykjavik and give you the freedom to choose, so you can choose to fly at the lowest possible price - without entering into compromises on quality. The earlier you book, the cheaper the tickets.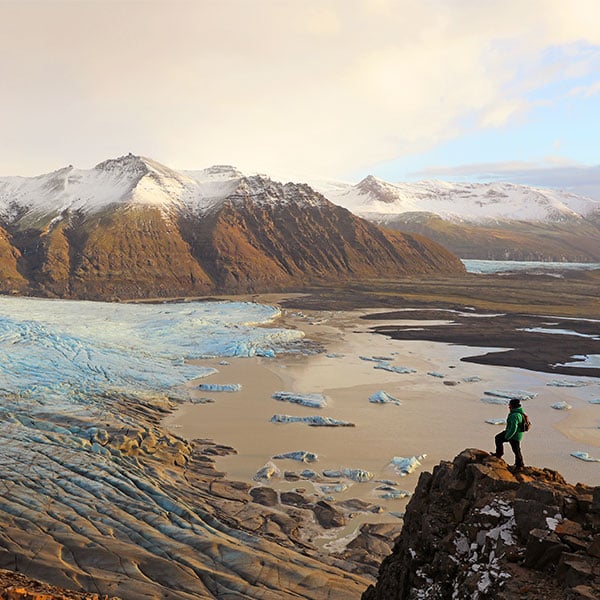 Flying with Norwegian
New aircraft - low emissions
Fly with one of the youngest fleets in the world, which means less emissions and a more comfortable flight.