{{result.subTitle}} - View as map
{{filteredResult.length}} destinations

for a budget of
{{result.subTitle}} - View as map
0 destinations

for a budget of

}
{{result.subTitle}} - View as map {{filteredResult.length}} destinations

for a budget of
No destinations are currently available. Please try with different search options.
= Some flights in this period have transit stops
No destinations are currently available. Please try with different search options.
Why go?
The most dynamic city on the French Mediterranean, tram-linked Montpellier offers a busy summer beach and year-round cultural events of international standard.
Local hotspot
Behind historic Place de la Comédie, busy terrace cafés and restaurants dot the streets around Place Jean-Jaurès.
You probably didn't know
The University of Montpellier is one of the world's oldest – famed seer Nostradamus studied here in the 1500s.
Suggested reading
Werewolves of Montpellier (Jason, 2010).
---
Things to do in Montpellier
Le Grillardin
Gracefully furnished, centrally located and blessed with a sun-catching terrace, Le Grillardin is a showcase for the considerable talents of chef Mickaël Diore. Those with a more expansive budget can sample his fresh fish, beef faux filet and three other dishes as part of the €61 dégustation menu with wine – the weekday lunchtime plat du jour at €11 is therefore a bargain.
L'Artichaut
Having cut his teeth at prestigious Parisian restaurants such as Bofinger and the Closerie des Lilas, artisanal Auvergne chef Sébastien Perrier opened the bright, seasonal L'Artichaut with his wife Laura in 2013. Its structure is simple. Perrier devises a regularly changing selection of, say, beef, salmon or whiting, accompanied by vegetables in season – you choose from a dish deal that runs from the weekday lunchtime €20 to the four-course €36.
La Réserve Rimbaud
La Réserve Rimbaud is a solid choice for your big blow-out. Set in its own garden and merited with Michelin star, this high-class establishment features the divine cuisine of the Fontès brothers, Charles and François. Order a €90 dégustation, as lunch or à la carte. Highlights might be monkfish, hare or pigeon, from a concise but painstakingly conceived menu.
La Plage des Lézards
From March to late September, La Plage des Lézards is the classiest spot at Montpellier's adjoining seaside resort of Palavas-les-Flots. Beside a private beach, chef Thierry Marini runs the kitchen of the seafood restaurant of the same name, the fish fresh from waters that can be seen from the terrace.
Le Fizz
Appealing to students in term-time and holidaymakers in summer, split-level Le Fizz has been a fixture of Montpellier nightlife for two decades. Set in the downtown bar quarter of Place Jean-Jaurès, it's an inclusive, convivial and fun spot: without pretensions but fussy about the dance music it plays.
PZ City Club
With regular DJs like award-winning Jack de Marseille and Maxime Iko of Les Bains Douches fame, the PZ ('Point Zéro') City Club is arguably the most discerning of Montpellier's dance spots, near the university. Two dancefloor areas allow you to drift if you find it too crowded.
Rockstore
Montpellier is synonymous with Rockstore, the legendary downtown venue where PJ Harvey, Radiohead and Mano Negra have played over the years. Celebrating its 30th anniversary in 2016, the Rockstore comprises a concert hall, a smaller club for DJs and a bar/café that screens music videos. You can't miss it – a red cadillac sticks out of its façade.
Jacker
A real success story initiated here in the south of France, Jacker is both a magazine that covers urban life and fashion, and a sought-after brand in itself. Its Montpellier outlet carries Jacker's striking T-shirts, hoodies, hats, skateboards and accessories.
Slice of Life
Describing itself as offering 'racer-spirit clothing', the Slice of Life is a concept store created around the outdoor fashion of post-war America. There's plenty of denim, for sure, but not exclusively so. You'll also find French brands of unisex urban wear, such as Hero Seven from Marseille, and more manly motorbike wear by Sunday Speedshop from Villiers sur Marne outside Paris.
Montpellier National Opera
Home of the Montpellier National Opera, the Corum conference centre and Opéra Berlioz within it typify the dynamic Montpellier of modern times. Dragging the city's focal Place de la Comédie from the 18th century to the late 20th, the venue is the showcase for an opera company with roots dating back 250 years, which now features nearly 100 musicians and 30-plus singers.
Musée Fabre
Named after the local painter who founded it in 1825, the Musée Fabre displays an impressive number of works by the likes of Delacroix, Zurbarán, David and Rubens. Temporary exhibitions – the Golden Age of Naples, Cocteau, sketches by Raphaël – run alongside.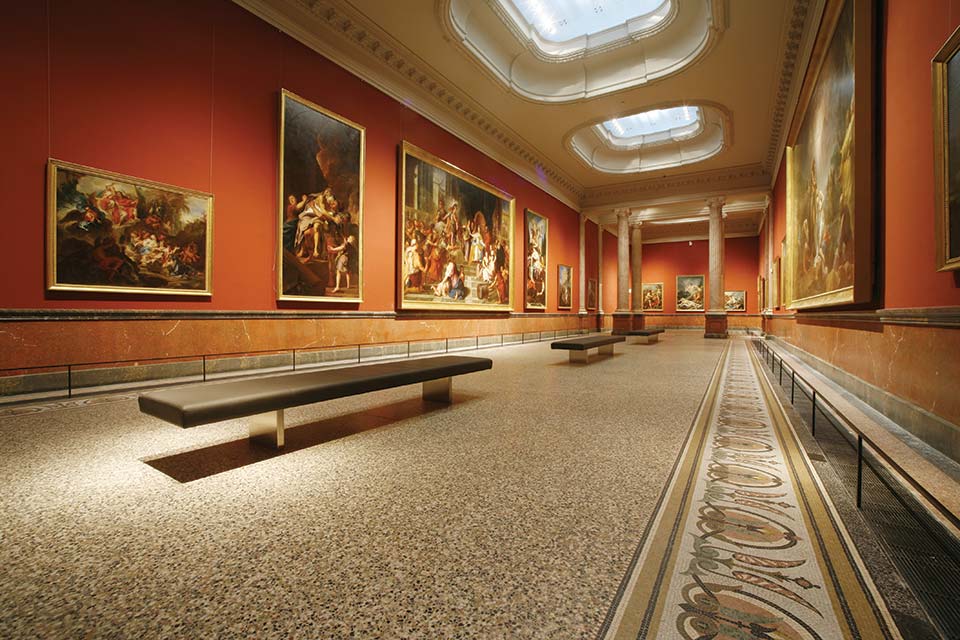 Events
Festival Arabesques (May)
BD Palavas (June)
Fête de la Musique (June 2)
Festival Radio France Montpellier (July)
International Guitar Festival (September/October)
Cinemed (October)
Flying with Norwegian
Flexible tickets
You can make changes to your ticket up until 30 minutes before take-off.
In-flight entertainment
Fly Norwegian, and you'll have entertainment at your fingertips. Video on Demand is available on most flights.
New aircraft - low emissions
Fly with one of the youngest fleets in the world, which means less emissions and a more comfortable flight.