{{result.subTitle}} - View as map
{{filteredResult.length}} destinations

for a budget of
{{result.subTitle}} - View as map
0 destinations

for a budget of

}
{{result.subTitle}} - View as map {{filteredResult.length}} destinations

for a budget of
No destinations are currently available. Please try with different search options.
= Some flights in this period have transit stops
No destinations are currently available. Please try with different search options.
Why go?
The largest of the Ionian islands has long been popular with tourists but, somehow, Kefalonia's stunning coastline is still charmingly underdeveloped.
Local hotspot
Located in the island's north-east corner, Fiscardo's pretty harbour is as close as Kefalonia comes to exhibiting cosmopolitan tendencies. Smart restaurants and bars line the water's edge and, come high season, it's the place to see and be seen against a backdrop of bobbing yachts.
You probably didn't know
Classical scholars will recognise the name of Ithaca, the small island off Kef's coast that's described in Homer's Odyssey as the home of its hero Odysseus. It's well worth a visit, although the current thinking is that, back in ancient times, Kefalonia itself was known as Ithaca, so the main island is actually where Odysseus hails from.
Suggested reading
Captain Corelli's Mandolin (Louis de Bernieres, 1994)
---
Things to do in Kefalonia
Waterway Bar and Grill
With Mount Ainos in the background and the sparkling Aegean in front, the views alone at this Spartia institution, which is set like a classical ampitheatre in the hills overlooking the beach, justify a visit. Its fresh fish and lively atmosphere also elevate it above the usual taverna.
Odysseas Taverna
There's no menu to speak of at the family-run Odysseas Taverna on Jerusalem beach – simply a small selection of specials on a chalk board that quickly run out. Everything conjured up by owner Odi's mum and sister in the kitchen is magic, from the baked aubergine to courgette fritters.
Il Familia
This family establishment in the port town of Sami stands out because of its menu, which hits a more sophisticated note than you might expect, thanks to the odd Italian inflection (lobster risotto, anyone?).
Tassia
It's a testament to the Dendrinou family that the tiny taverna they opened when Fiscardo was but a small fishing port is still doing a roaring trade as the harbour has grown around it. Much is to do with owner and chef Tassia who has parlayed that success into a media career, publishing a number of cookbooks.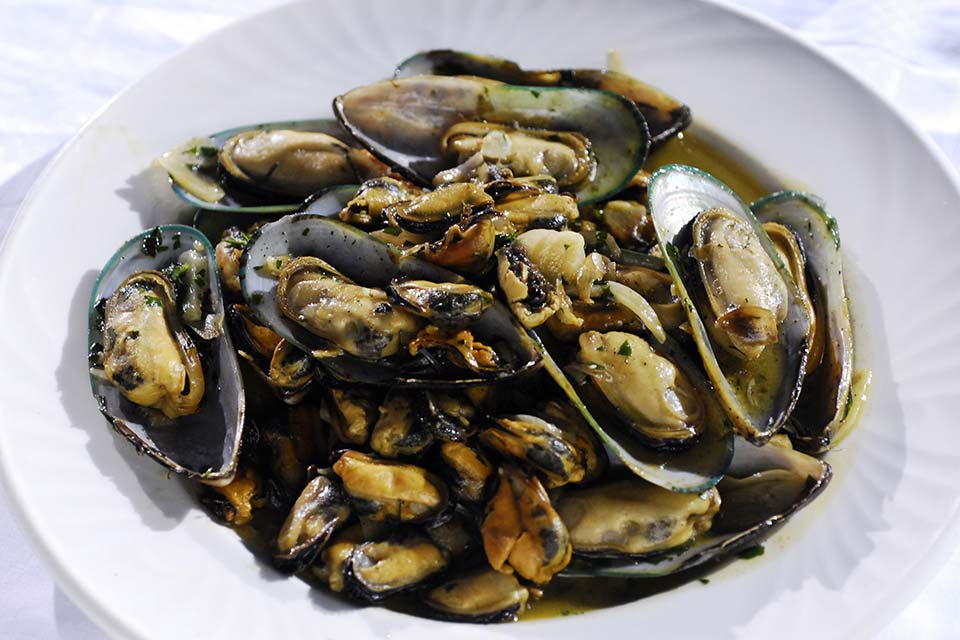 Bass club
Bass, just off Argostoli's main square, is where to head if you're looking to escape the traditional taverna bouzouki soundtrack and cut loose to thumping bass and electronic beats under neon lights and exposed girders.
Acqua Alaties
It's a bit of a mission to find the secluded cove that this bar sits above, some 9km from Fiscardo, but it's worth it for what is the best sunset spot on the island. It helps that Acqua, which half resembles a tiki bar with its wooden benches and palm-thatched roof, also ticks the food and refreshments box in a big way.
Le Passage
Fiscardo's pretty harbour is not in short supply of smart places to sup a cocktail or three, but cute lounge bar Le Passage tops the list for three reasons: it provides a perfect people-watching spot; the shabby-chic French décor, all pastel colours and hanging lanterns sets it apart from its neighbours; and they do the best Espresso Martini on the island.
Captain's Bar
Given the name, it's no surprise there's a nautical theme (think whitewashed wood and flowing mast-like drapes) at this long-time Skala beach stalwart. Still, this popular and eclectic spot, which is part of a hotel, is undeniably Greek. Fabulous cocktails are served up beneath the canopy of a local Arbutus tree that's somehow growing into the middle of the bar.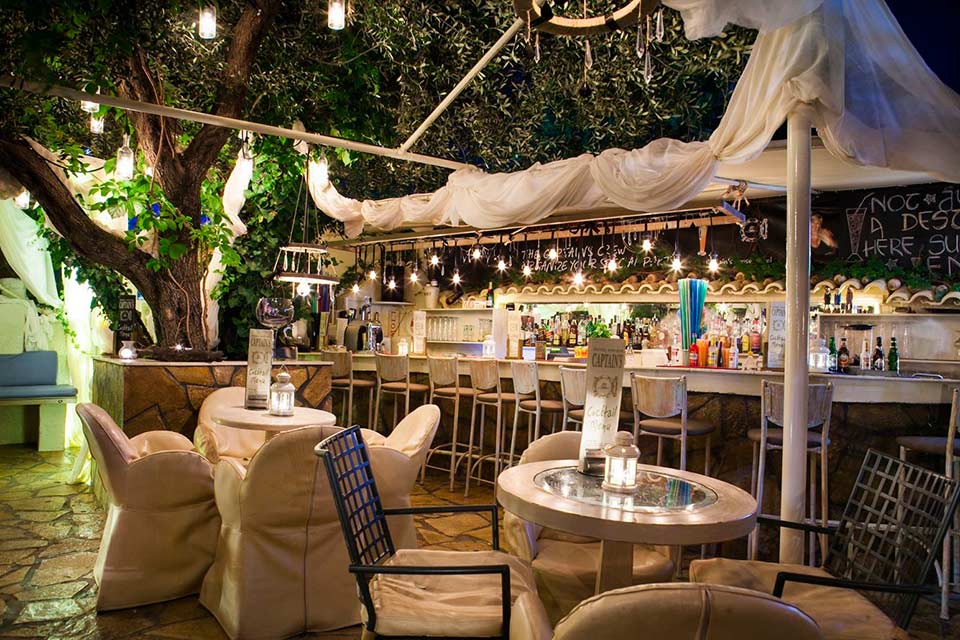 Down the Rabbit Hole
Everyday you'll find Karen from the north of England at her at her wonderfully quirky arts and crafts store in Argostoli's Cabana Square, explaining the story behind the unique jewelry pieces she sells.
Irida's boutique
It's the sight of gorgeous handmade bags on the rack outside that draw you in, but once inside Irida's Boutique you'll be taken with the vast array of boho-styled jewelry and clothing.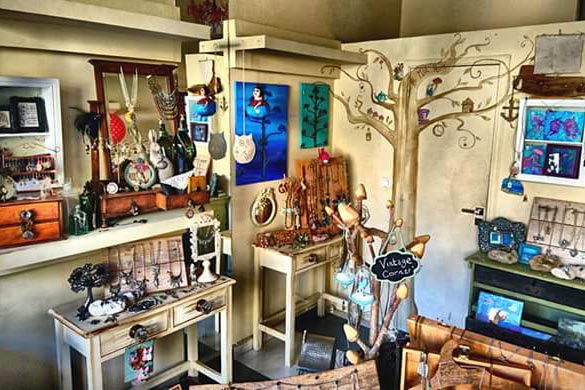 Boat trips
Kefalonia is one of the best places anywhere to explore by boat. Either start in Fiscardo, for a day trip taking in the pebbly coves of the north-west side, with perhaps a jaunt to Ithaca, or arrange a longer itinerary from Lixouri that will see you circling the whole island on a week-long yacht charter.
Dias Beekeeping
Beekeeping is bit of a buzzword right now, which makes Kefalonia bang on trend, given its been producing its thyme flavoured honey for centuries. A two-hour tour allows you to spend a day with a local expert, exploring a hive, extracting honey, and, of course, tasting the results.
Ayios Gerasimos
Ayios Gerasimos was destroyed by the earthquake of 1953, but the 16th century structure was rebuilt in Byzantine style. It makes for a terrific daytrip to take in the colourful biblical scenes inside. Behind the building lies a small chapel, where you can squeeze through a hole in the ground to inspect the caves where St Gerasimos, the island's patron saint is said to have gone to meditate.
Melissani caves
The Melissani caves are named after a nymph who, it's said, drowned herself in them when the god Pan did not return her affections. Whether you believe that or not, they're fantastic to visit, consisting of two lake-filled underground chambers, which sparkle like diamonds when sunlight shines in on them.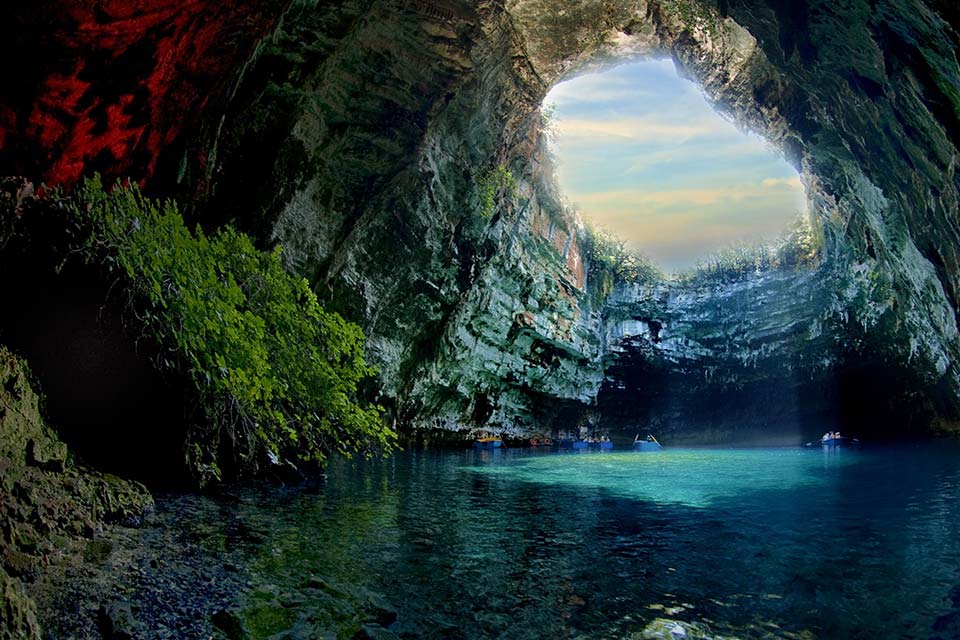 Events
Lixouri carnival (February)
Pottery breaking festival (April)
Union of Ionian islands commemoration (May)
International music festival (August)
Robolla wine festival (August)
Feast of St Gerasimos (August and October)
Flying with Norwegian
Flexible tickets
You can make changes to your ticket up until 30 minutes before take-off.
In-flight entertainment
Fly Norwegian, and you'll have entertainment at your fingertips. Video on Demand is available on most flights.
New aircraft - low emissions
Fly with one of the youngest fleets in the world, which means less emissions and a more comfortable flight.