No destinations are currently available. Please try with different search options.
= Some flights in this period have transit stops
= Some flights in this period have transit stops
Why visit Helsinki?
Perched on the edge of the Baltic Sea between Sweden and Russia, Helsinki has a unique vibe, where East and West truly meet. There's also a strong design legacy.
Visit Kallio: a former working-class neighbourhood that's now packed with cool cafés, bars and indy boutiques.
Helsinki is one of the few European capitals surrounded by sea, with 100km of shoreline and around 330 islands off the coast. Many of these are open to the public.
Fly to Helsinki with Norwegian
We give you the freedom to choose, so you get the opportunity to fly at the lowest possible price - without compromising on quality. Find cheap flights to Helsinki in our low fare calendar. The earlier you book, the cheaper the tickets.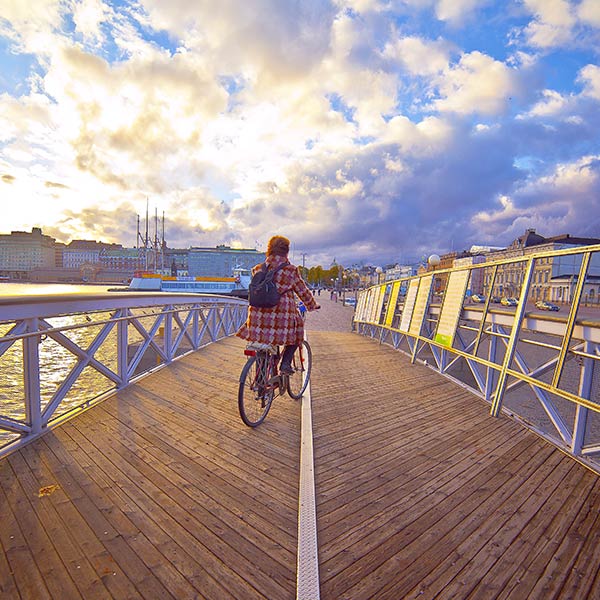 Flying with Norwegian
New aircraft - low emissions
Fly with one of the youngest fleets in the world, which means less emissions and a more comfortable flight.