{{result.subTitle}} - View as map
{{filteredResult.length}} destinations

for a budget of
{{result.subTitle}} - View as map
0 destinations

for a budget of

}
{{result.subTitle}} - View as map {{filteredResult.length}} destinations

for a budget of
No destinations are currently available. Please try with different search options.
= Some flights in this period have transit stops
No destinations are currently available. Please try with different search options.
Why visit Helsinki?
Perched on the edge of the Baltic Sea between Sweden and Russia, Helsinki has a unique vibe, where East and West truly meet. There's also a strong design legacy.
Local hotspot
Kallio: a former working-class neighbourhood that's now packed with cool cafés, bars and indy boutiques.
You probably didn't know
Helsinki is one of the few European capitals surrounded by sea, with 100km of shoreline and around 330 islands off the coast. Many of these are open to the public.
Suggested viewing about Helsinki
Helsinki, Forever (2008) by Peter von Bagh, co-founder of the fantastic Midnight Sun Film Festival, captures the essence of the Finnish capital in a cinematic ode.
---
Things to do in Helsinki
Kuurna
In the city centre of Helsinki, there are five Michelin-starred restaurants within a one-kilometre radius. But there are also many off-the-beaten track establishments worth trying. One is Kuurna in the Kruununhaka district, for gourmet Nordic cuisine in a Scandinavian-boho setting. The cold nettle soup is a favourite.
Bronda
Bronda, the fifth restaurant by award-winning celebrity chefs Tomi Bjrck and Matti Wiberg, marries Italian, Spanish and French cuisine in a stylish setting. Its on the citys most picturesque boulevard, Esplanadi in Helsinki.
Seahorse
Among classic Finnish eateries, Seahorse is a Helsinki institution that opened in 1934. Over the years, famous visitors have included Jean Paul Sartre and Dizzy Gillespie. When you travel to Helsinki, go for their addictively good crispy-battered Baltic herring, traditional meatballs and fillet of reindeer.
Café Alto
For a coffee (Finns top world coffee-consumption stats) and pulla (a sweet bread) in a high-design setting of Helsinki, a good choice is Café Aalto. Its on the second floor of the Academic Bookstore created by the countrys most famous architect and designer Alvar Aalto (1898-1976).
Old Market Hall
For a casual bite, the recently restored Old Market Hall beside the harbour is where vendors have been selling fruit and vegetables, pastries, meat and fish since 1889. Onsite cafs serve a range of foods, from spring rolls to hearty soups and salads. Flying to Helsinki, try the jam-filled munkkipossut (literally donut pigs). This is a good place for families with small children as theres something for every taste.
Anna K Bar
Karaoke is king in Finland with local and international tunes on the playlist (so theres no excuse). Theres often a long line-up of singers waiting at tiny Anna K bar. Here you might be treated to a local celebrity or two crooning one of the 30,000-odd tunes available.
Kaiku
Nightclub Kaiku, housed in a former Nokia factory in the hip Kallio neighbourhood of Helsinki, hosts an impressive line-up of international and local DJs just about every night of the week. Added bonus: its next to the equally hip Kuudes Linja club. The entrance is through the inner courtyard.
Mattolaituri
Sipping champagne at Mattolaituri bar on the shores of Kaivopuisto Park signals the start of the terrace season come summer. Mattolaituri is named after the piers where people scrub their rugs clean with pine soap, a practice dating back to the 1930s. Note the rug rack near the bar.
Stockmann
Stockmann, Helsinkis grandest department store, doubles as the citys central point. Nine floors stock all sorts, from homewares, clothing and accessories to cosmetics, design and electronics. Theres a large gourmet food-hall in the basement.
Flea markets
For Finnish-design finds and other treasures, the citys many flea markets include Kaivarin Kanuuna on the shores of the posh Eira neighbourhood. Its the kind of place you might stumble across some vintage Marimekko potholders or a pre-owned Gucci bag. Hietsu, the outdoor summer flea market is also much loved by locals.
Helsinki Music Centre and Kiasma
Many of the main attractions in Finland are within walking distance of one another. All glass and light, the Helsinki Music Centre concert hall is next to the contemporary art museum Kiasma, and a three-minute stroll from Ateneum art gallery.
Ateneum
When you fly to Helsinki, do not miss Ateneum houses one of the largest collections of art in Finland including domestic masters and international heavyweights such as Vincent van Gogh, Paul Gauguin, Marc Chagall and Paul Czanne.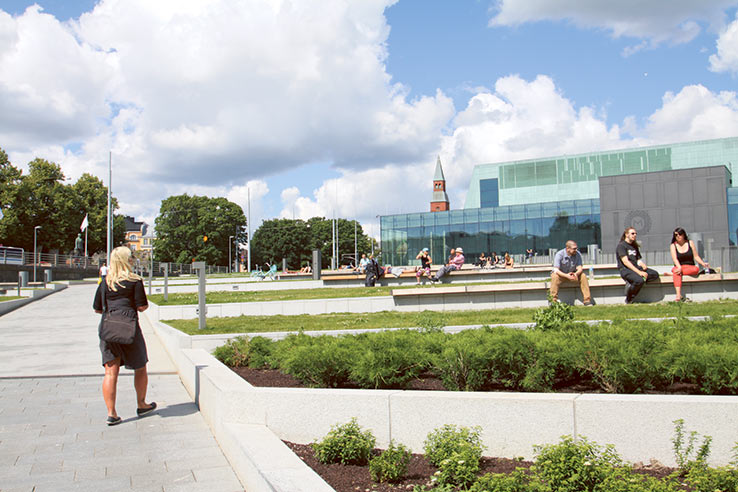 Events to look out for when you fly to Helsinki:
Lux Helsinki (January)
Yoga Festival (March)
Taste of Helsinki (June)
Helsinki Festival (August)
Flow Festival (August)
Helsinki Design Week (September)
Herring Festival (October)
Christmas Markets (December)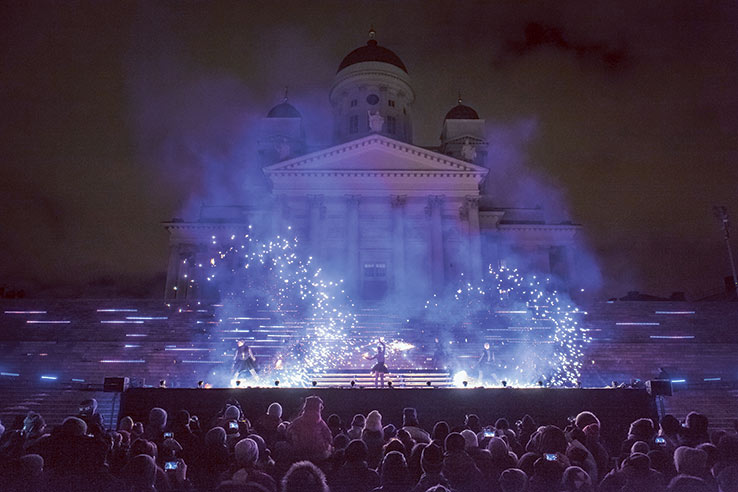 Flying with Norwegian
Flexible tickets
You can make changes to your ticket up until 30 minutes before take-off.
In-flight entertainment
Fly Norwegian, and you'll have entertainment at your fingertips. Video on Demand is available on most flights.
New aircraft - low emissions
Fly with one of the youngest fleets in the world, which means less emissions and a more comfortable flight.