No destinations are currently available. Please try with different search options.
= Some flights in this period have transit stops
= Some flights in this period have transit stops
Why fly to Harstad/Narvik, Norway?
Call us biased, but we think the archipelago islands of Lofoten exude a certain level of ethereal unseen elsewhere. Uncapped craggy terrain, wild weather and a uniquely rugged charm underpin life in Lofoten, making these islands a perfect fit for the adventure-inclined traveler. The ultimate thrill can be found on Unstad Beach, where surfers take to the ocean to score the same waves ridden by the earliest Norwegians to braved the Arctic surf.
Unstad Beach is hailed for its cinematic surrounding landscapes as well as its bounteous servings of surf, rendering it a strong supporter for the stay-at-home Norwegian surfing experience. For those preferring to keep their feet on solid land, taking the E10 road will not only guide you through the islands from top-to-tail, but will also offer plenty of detours, hiking opportunities and unparalleled viewpoints along the way.
Why fly to Harstad/Narvik with Norwegian?
We give you the freedom to choose, so you get the opportunity to fly at the lowest possible price - without compromising on quality. Find cheap flights to Harstad/Narvik and other of our destinations in Northern Norway. The earlier you book, the cheaper the tickets.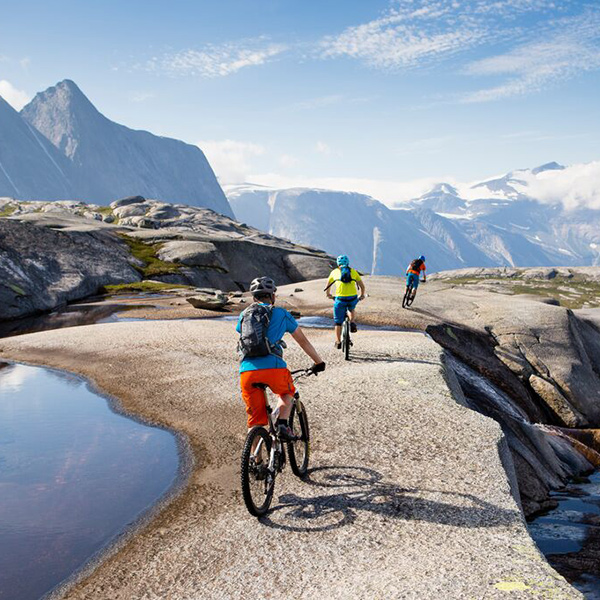 How far north have you been?
Fly to Harstad/Narvik and experience this year's summer adventure, Loften.
Experience Narvik and go on a whale safari in Vesterålen.
The salt trauma outside Bodø has the world's strongest tide.
Visit Alta and swim in the midnight sun on the North Cape.
See Bergkunsten in Alta - a world heritage site with Northern Europe's largest collection of rock carvings.
Flying with Norwegian
New aircraft - low emissions
Fly with one of the youngest fleets in the world, which means less emissions and a more comfortable flight.