{{result.subTitle}} - View as map
{{filteredResult.length}} destinations

for a budget of
{{result.subTitle}} - View as map
0 destinations

for a budget of

}
{{result.subTitle}} - View as map {{filteredResult.length}} destinations

for a budget of
No destinations are currently available. Please try with different search options.
= Some flights in this period have transit stops
No destinations are currently available. Please try with different search options.
Why visit Copenhagen?
Because it's one of the world's most stylish, relaxed and progressive cities, with an enviable bike culture, an innovative food scene and superb shopping.
Local hotspot
Torvehallerne, a covered food market in a central square with a slick design, Danish and global delicacies, great coffee and a pleasing hum of conversation.

You probably didn't know
Old-school pub-style bars in Copenhagen are known as bodegas and are popular, smoky late-night dens. In contrast, Danes prize fresh air to such an extent that it's common for babies to be left outside cafés in their prams while their parents take a caffeine break.
Suggested reading about Copenhagen
Copenhagen Tales (edited by Helen Constantine, paperback 2014)
---
Things to do in Copenhagen
Amass
Noma may still get the loudest applause for culinary innovation, but other New Nordic restaurants – many run by ex-Noma chefs – now have long waiting lists of their own. Amass is one of the most exciting in Copenhagen, with an industrial setting and highly experimental cuisine.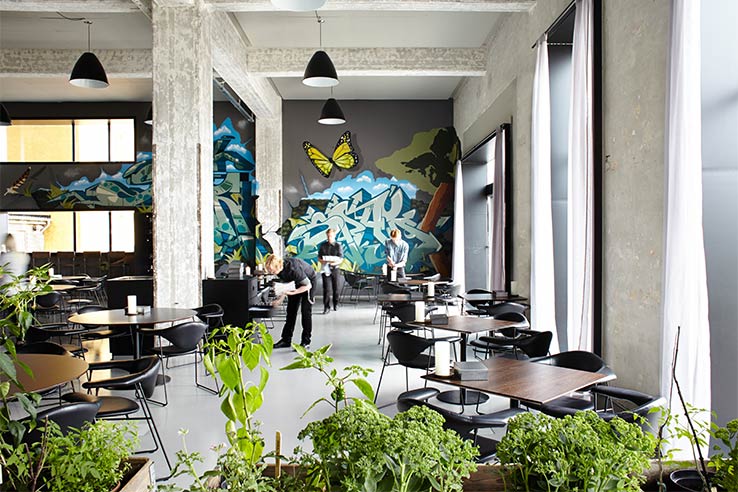 Höst
Höst is another high-rung option to visit when you travel to Copenhagen. With its bare aesthetics and sheepskin throws, the central restaurant – a stone's throw from Torvehallerne market – certainly looks the part, and it isn't let down by its creative meat- and fish-focused dishes either.
Mother
A firm favourite for laidback eats is Mother pizza parlour, set in Kødbyen, Copenhagen's cool yet understated meatpacking district. Sourdough bases and classic cocktails continue to draw a switched-on crowd.
Dyrehaven
A five-minute walk from Mother, Dyrehaven is another informal but buzzing Vesterbro spot in Copenhagen. It mixes retro style (wood-panelled walls, diner-style booths) with hearty food and decent beer on tap.
The Standard
Copenhagen has long been on the international jazz radar, but fans of bebop, brass or Billie Holiday now have a new nightlife focus in The Standard, a waterside art deco building that also houses three celebrated restaurants (two Scandinavian, one Indian).
Lidkoeb
Lidkoeb is another cool cat when it comes to nightlife in Copenhagen. The well-hidden Vesterbro bar is set in a stylish three-storey house and is known for its whiskey lounge and classic cocktails.
Bakken
For more of a party vibe when you visit Copenhagen, head to Vesterbro's Kødbyen district, made up of former (and still in use) butcher's shops and slaughterhouses. Bakken is a long-running bar/nightclub here, with a patio and attached Mexican cantina.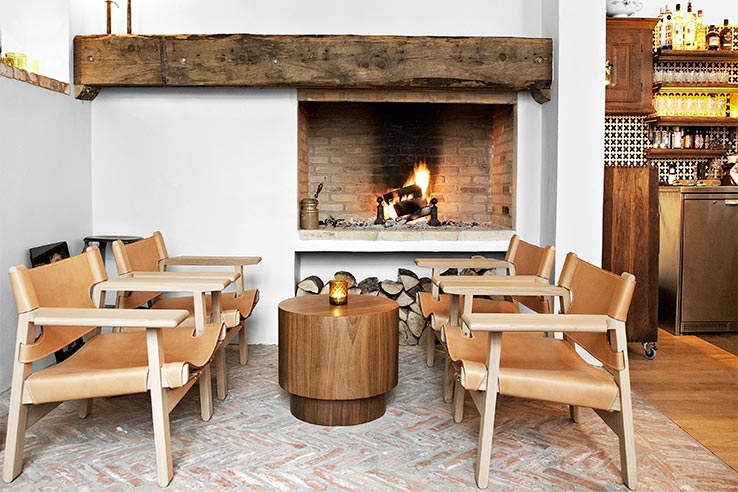 Stilleben
Copenhagen's abundant fashion and design shops frequently get hearts racing. One of the most graceful design shops is Stilleben, just off pedestrianised Strøget. It's the place to head to for handmade ceramics and jewellery, as well as colourful textiles and geometric prints.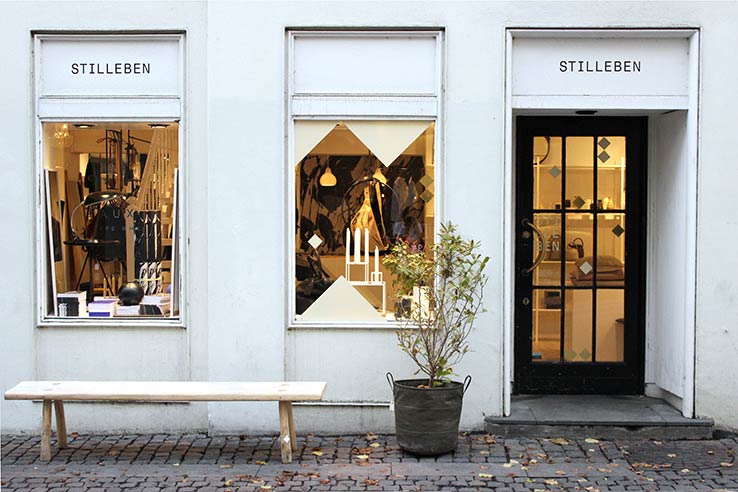 Dora
Another sure-fire bet for design-led homewares and accessories is Dora, on Værnedamsvej, a genteel street with a plentiful supply of charming independents.
Tricotage
Fans of Scandinavian fashion won't be disappointed in Copenhagen, with increasingly well-known labels such as Ganni and Bruuns Bazaar well represented. One lesser-known womenswear brand is Tricotage on Jægersborggade – Nørrebro's coolest street – specialising in sustainable cotton and simple shapes.
Illum
For a wealth of homewares and fashion under one grandiose roof – as well as food and drink, cosmetics, toys and even bicycles – Illum is a solid choice. Located in the heart of Copenhagen, the department store is a local favourite, with a great selection of home-grown and international brands.
Tivoli
Smack-bang in the centre, Tivoli is Copenhagen's cherished amusement park. A family day-trip, teenage coming-of-age destination and, in December, winter wonderland. A century-old wooden rollercoaster sits alongside modern thrill rides and cafes – all extolling the Danish concept of "hygge" (cosy contentment).
Christiania
Very different but equally well-known as a landmark is Christiania, the residential commune established on a former military barracks in Christianshavn in the 1970s. Though now somewhat "normalised", this place still shows a different side of the city, characterised by veggie food, edgy music bars, hand-built homes and a certain herb.
The Blue Planet
The city's ambitious Blue Planet aquarium may have trumped it in terms of column inches over the past couple of years, but Copenhagen Zoo is still a firm family favourite, with giraffes, monkeys and tigers, and an elephant house designed by Lord Norman Foster.
Louisiana Museum of Modern Art
when art and design enthusiasts are flying to Copenhagen, meanwhile, they won't want to miss a visit to Louisiana Museum of Modern Art. The gallery is well worth the 40-minute train ride from Copenhagen Central train station, with dynamic exhibitions, mid-century architecture, tranquil grounds and a wonderful shop.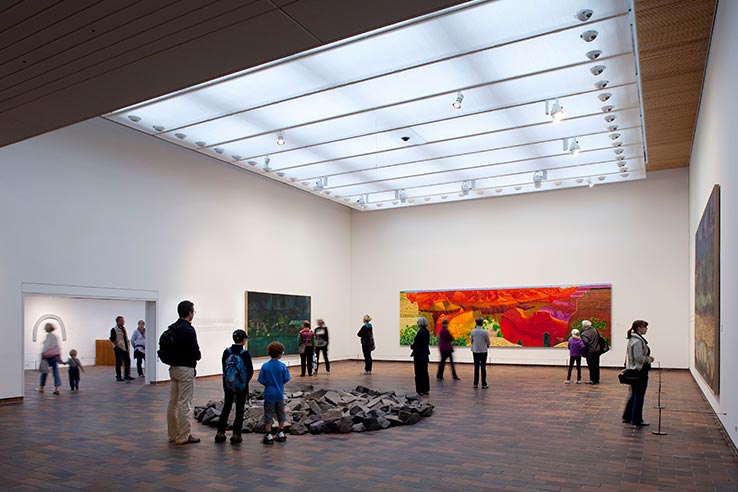 Events to look out for when you fly to Copenhagen:
Wondercool Copenhagen Festival (February)
Fastelavn carnival (February/March)
Distortion street party (June)
Copenhagen Jazz Festival (July)

Copenhagen Cooking & Food Festival (August)

Kulturnatten – culture night (October)
CPH:DOX documentary film festival (November)
Tivoli Christmas season (December)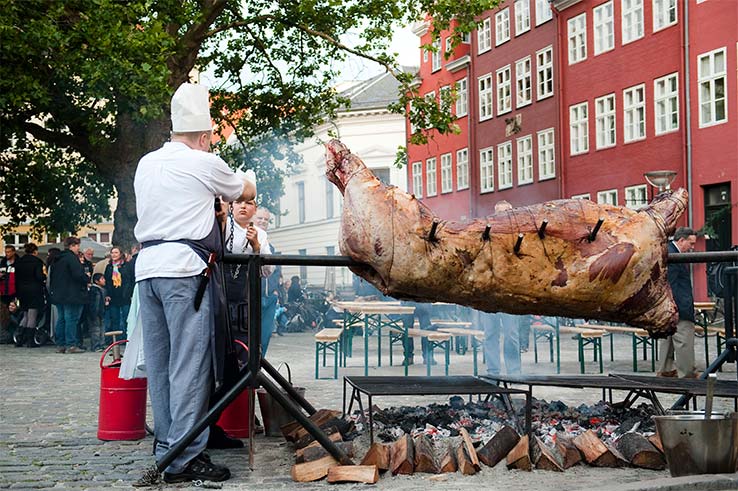 Flying with Norwegian
Flexible tickets
You can make changes to your ticket up until 30 minutes before take-off.
In-flight entertainment
Fly Norwegian, and you'll have entertainment at your fingertips. Video on Demand is available on most flights.
New aircraft - low emissions
Fly with one of the youngest fleets in the world, which means less emissions and a more comfortable flight.