{{result.subTitle}} - View as map
{{filteredResult.length}} destinations

for a budget of
{{result.subTitle}} - View as map
0 destinations

for a budget of

}
{{result.subTitle}} - View as map {{filteredResult.length}} destinations

for a budget of
No destinations are currently available. Please try with different search options.
= Some flights in this period have transit stops
No destinations are currently available. Please try with different search options.
Munich at a glance
Why go?
Because this fashion, art and beer hub of Germany is also its football capital.
Local hotspot
The gay and alternative centre of the Glockenbackviertel, which lies within Isarvorstadt, just south of the city centre.
You probably didn't know
The quality of Bavarian beer originates from a law introduced in 1487 by Munich-born Albert IV, which is still adhered to today.
Suggested reading
The Book Thief (Markus Zusak, 2006)
Bare stats
Population: 1.5 million
Annual visitor numbers: 4.9 million (2013)
January mean temperature: -1°C
August mean temperature: 18°C
---
Things to do in Munich
Hey Luigi
For ambiance, price, and location in the heart of the Glockenbachviertel, you won't do better than Hey Luigi. Whether it's rib-eye steak or linguine with pesto, or the daily-changing weekday lunch menu, you'll be tucking into great food. As will your chatty fellow diners. Note: weekends this place is evening-only.
Wein-Cantina
Over the river in Haidhausen, Wein-Cantina provides a welcome break from all that beer. Labels from the Mosel, Rheingau and Franken dominate the wine list, while the light seasonal menu is typified by dishes such as three types of fjord salmon with capers and apple, and own-made tagliatelle with chanterelle mushrooms.
Muffatwerk
Recently described in the local press as "Munich's most beautiful beer garden," trendy Muffatwerk is a less-traditional alternative to the city's historic breweries. Light vegetarian and Mediterranean food, plus unfiltered Bio-Lammsbräu beer, characterise this contemporary drinking spot. It's also equipped with a sandpit and close to a public playground.
Hofbräuhaus
You can't say you've been to Munich without paying a visit to the Hofbräuhaus, the age-old beer hall in the city centre. Previous regulars included Mozart, Lenin and Adolf Hitler, who held the first meeting of his National Socialist Party here. Today's patrons are happy just to quaff their litre-high Maß of HB beer and scoff Weisswurst sausages.
Bob Beaman Club
Surely the only nightspot in the world named after the most famous long-jumper in Olympic history, the Bob Beaman Club opens on the stroke of midnight on Fridays and Saturdays. A top-of-the-range sound system does full justice to the likes of DJ Hell and Carl Craig at the decks.
Milla
Munich's prime live venue for underground, indie and jazzy sounds, Milla can usually be relied upon to stage something outré. A recent schedule featured frantic folk from Portland, Oregon; Brazilian "saudade" and a label night for Flowerstreet Records from Munich. Flea-market furniture and wallet-friendly admission prices go with the territory.
Backstage
If it's leather-clad and coming to Munich, chances are it'll be playing at the no-nonsense Backstage club. Blues, metal and hardcore all get a look-in, though there are reggae and even acoustic nights too.
Harry Klein
The renowned den of techno Harry Klein recently spawned its own label, keeping alive the spirit of contemporary dance music. Four nights a week from Wednesdays, top-notch spinners keep a discerning, dance-hungry clientele entertained until daybreak.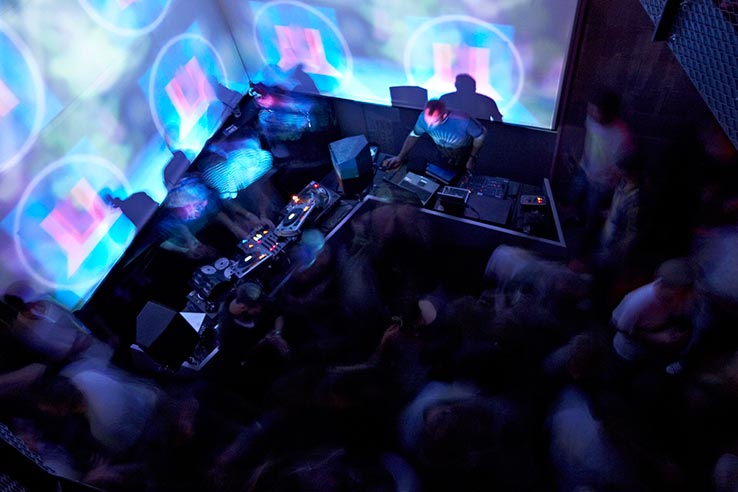 Kustermann
Kustermann on the Viktuelienmarkt, an ironmonger's when founded in 1798, is a local institution. It was integral to Munich's post-war economic miracle, manufacturing manholes and working on the train station. Today it stocks some 70,000 items for the home, and though you might not need a colander right this minute, it's good to browse an emporium that isn't a flat-pack-trading multinational.
Rocket
Munich's coolest concept store is Rocket, where tops and accessories from Essentiel Antwerp share shelf space with shirts by Libertine-Libertine and Converse sneakers.
Kauf Dich Glücklich
Originating in Berlin's Prenzlauer Berg, Kauf Dich Glücklich specialises in sought-after fashion labels from (mainly) Scandinavia, France and Germany, also taking in accessories, cosmetics, designer furniture and even one-off souvenir postcards.
Schuh-Bertl
Painstakingly stitched, hand-crafted shoes for men and women are the stock in trade of Schuh-Bertl, including sandals, sportswear and stylish Oxfords should you have a wedding to go to. Last-a-lifetime rucksacks, belts and cases are also on display.
Olympiastadion tour
The kids won't remember the 1972 Olympics but they should enjoy taking a free-kick against the Bayern defence as part of the Olympiastadion tour. The 190-metre-high Olympic Tower grants views of the Alps on clear days. The complex also contains a Sea Life aquarium.
BMW Welt
From its first aircraft engine in 1916 to the cutting-edge design of today, BMW Welt gathers a century of motorised technology under one roof.
Events to look out for
Ballet Week (April)
City Foundation Festival (June)
Munich Film Festival (June)
Tollwood Summer Festival (end of June-July, December)
Opera Festival (July)
Oktoberfest (September–October)
Christkindlmarkt (late November–Christmas)
Flying with Norwegian
Flexible tickets
You can make changes to your ticket up until 30 minutes before take-off.
In-flight entertainment
Fly Norwegian, and you'll have entertainment at your fingertips. Video on Demand is available on most flights.
New aircraft - low emissions
Fly with one of the youngest fleets in the world, which means less emissions and a more comfortable flight.