No destinations are currently available. Please try with different search options.
= Some flights in this period have transit stops
= Some flights in this period have transit stops
Why travel to Budapest?
Drop-dead gorgeous with bells on, Budapest is a kicking city all year round. The former Jewish Quarter of District VI is alive with bars, clubs and funky shops.
The Hungarian capital is full of cultural gems. Ruin bars are unique to Budapest – dilapidated buildings that have been converted into eccentric bars furnished with second-hand furniture and quirky works by local artists. Located in an enormous former factorySzimpla Kert was one of the first and is the most famous. On Sundays it transforms from party zone to farmers' market. Others worth a visit include Instant, the largest ruin bar in the city, and Fogas Haz, which combines a club with a vintage fashion store, a cafe and a cocktail garden. Spend the next day recovering at a thermal spa – the city sits above almost 125 thermal springs. Our favourites are the ornate Széchenyi Baths and the stunning Art Nouveau Gellért Spa.
Fly to Budapest with Norwegian
We fly from London to Budapest and give you the freedom to choose, so you can choose to fly at the lowest possible price - without entering into compromises on quality. The earlier you book, the cheaper the tickets.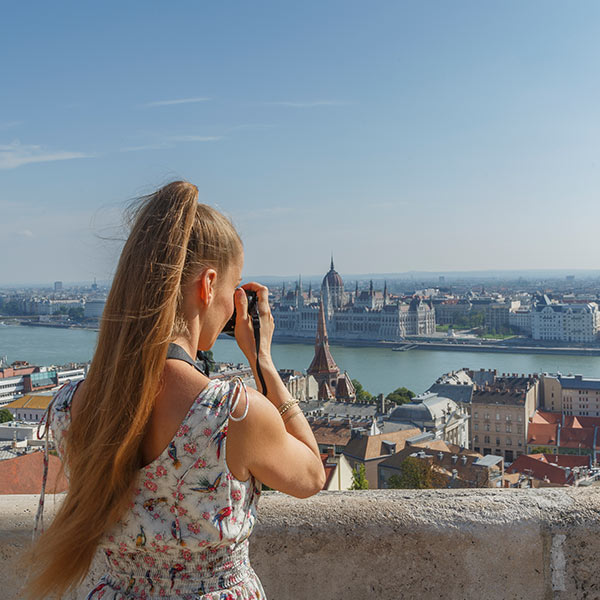 Flying with Norwegian
New aircraft - low emissions
Fly with one of the youngest fleets in the world, which means less emissions and a more comfortable flight.