Why fly to Bodø, Norway?
Bodø is the second largest city in Northern part of Norway and is located in Nordland county. The city has a lot of exciting things to offer, but most people come to experience the midnight sun or the northern lights. A name synonymous with striking natural beauty, Bodo stands proudly at the Northern end of Norway's trainline, and just a short ferry ride from the idyllic islands of Lofoten. From climbing and caving to coastal cycling and camping, Bodo is an oasis for the outdoors-inclined. Better yet, summer in Bodø boasts midnight sun in abundance, so you'll have plenty more exploring hours in your day.
Architectural sophistication set against a vivid street art scene creates a memorable meld amidst landscapes painted by the lush green and blue hues of the surrounding national parks and seaside. For a harbourside snack, Bodo's pier houses an array of top-tier restaurants and bars.
Fly to Bodø with Norwegian?
We fly you to Bodø from London via Oslo and give you the freedom to choose, so you have the opportunity to fly at the lowest possible price - without compromising on quality. The earlier you book your flight, the cheaper the airline tickets.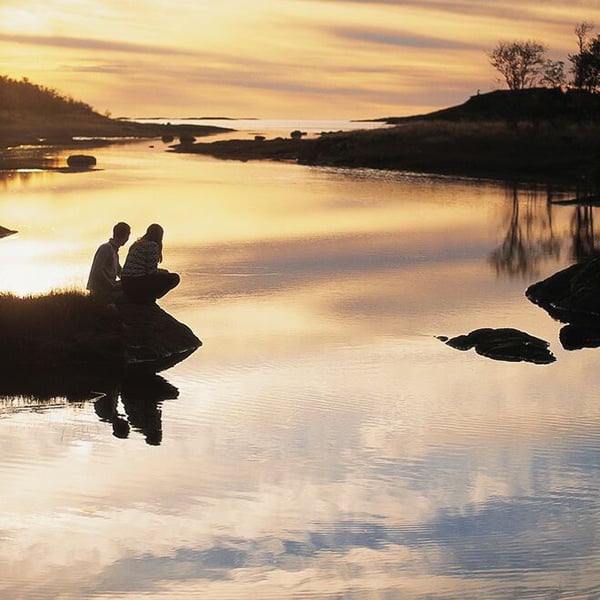 How far north have you been?
Fly to Harstad/Narvik and experience this year's summer adventure, Loften.
Experience Narvik and go on a whale safari in Vesterålen.
The salt trauma outside Bodø has the world's strongest tide.
Visit Alta and swim in the midnight sun on the North Cape.
See Bergkunsten in Alta - a world heritage site with Northern Europe's largest collection of rock carvings.
Flying with Norwegian
New aircraft - low emissions
Fly with one of the youngest fleets in the world, which means less emissions and a more comfortable flight.