No destinations are currently available. Please try with different search options.
= Some flights in this period have transit stops
= Some flights in this period have transit stops
Why visit Berlin?
It's hard not to feel the buzz of history as you move around the fantastic streets of Berlin. Whether it is the remains of the Berlin Wall that still stand, Hitler's many monuments or the thousands of bullet holes that scar many older buildings, one is never in doubt about Berlin's painful and deeply fascinating history.
At the same time, Berlin is one of the most progressive and interesting cities to visit - both when it comes to culture, shopping, sports and parties. Kurfürstendamm or just "Ku'Damm" is Berlin's longest shopping street, and if you're shopping in Berlin, this is just a place you should definitely stop by. Berlin is a paradise for any foodie. Whether you want to experience authentic German meals and wurst in particular, international streetfood or a vegan experience, Berlin never dissapoint. Unlike many other German cities, there's no official closing time in Berlin - so dance the night away on the banks of the Spree or visit one of the many beergardens for a chilled cold drink.
Fly to Berlin with Norwegian
We fly you directly to Berlin from London and give you the freedom to choose, so you have the opportunity to fly at the lowest possible price - without compromising on quality. The earlier you book your flight, the cheaper the airline tickets.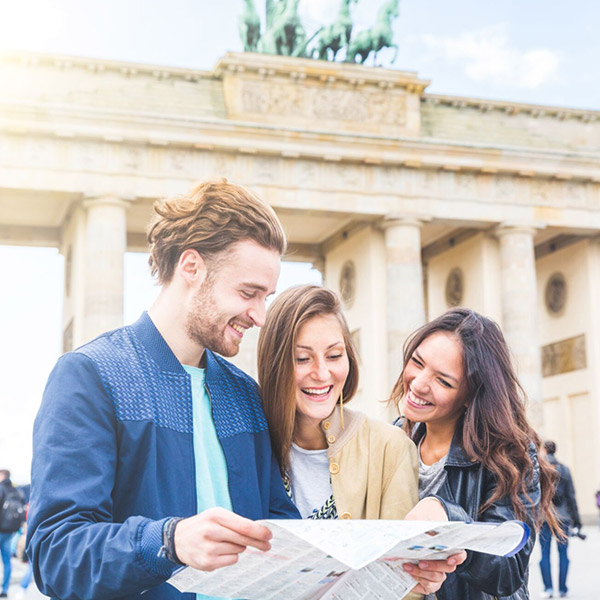 Flying with Norwegian
New aircraft - low emissions
Fly with one of the youngest fleets in the world, which means less emissions and a more comfortable flight.