Why visit Athens?
The Greek capital has everything a traveller's heart longs for and more. As the birthplace of democracy and home to some of the most famous philosophers, Athens is the perfect place for a holiday with both sun and historical sights. You don't want to miss the Parthenon and the surrounding buildings, including the museum. After a day exploring ancient landmarks and ruins around the city, why not enjoy some of the delicious foods Greece has to offer?
It's incredibly easy to find cheap and delicious places to eat in Athens. From delicious fusion cafes to hidden local gems. Make sure to try out local dishes such as moussaka, gyros, feta cheese in all variations as well as local seafood. Venturing off into the many small side streets around Plaka to find local specialties, unique shopping opportunities and some of the best non-touristy eating places in Athens.
Why fly to Athens with Norwegian
We fly from London to Athens and give you the freedom to choose, so you can choose to fly at the lowest possible price - without entering into compromises on quality. The earlier you book, the cheaper the tickets.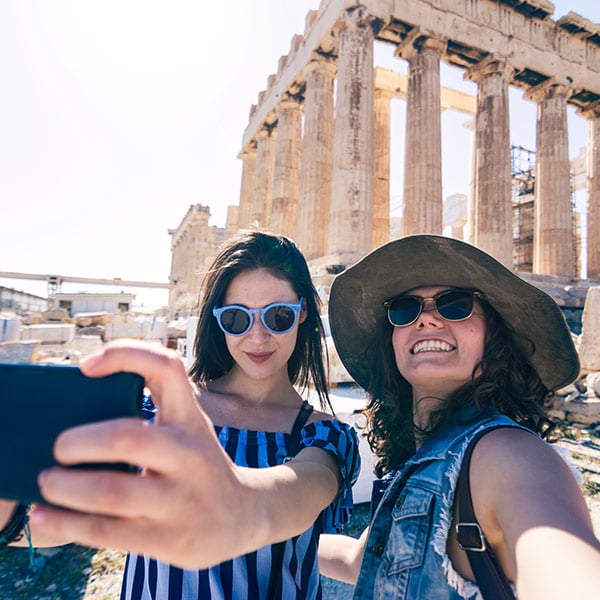 Flying with Norwegian
New aircraft - low emissions
Fly with one of the youngest fleets in the world, which means less emissions and a more comfortable flight.