No destinations are currently available. Please try with different search options.
= Some flights in this period have transit stops
= Some flights in this period have transit stops
Why vacation in Amsterdam?
Grab an Amsterdam deal or vacation package and discover one of Europe's most charming cities. Often referred to as the "Venice of the North" on account of its canals, the capital of the Netherlands is a cultural hub packed with world-class restaurants and attractions. Despite having a notorious red-light district, Amsterdam is a great place for a family break, with acres of green space and more than 400km of cycle paths.
Art lovers can gaze on some of the world's most famous paintings from the likes of Vincent van Gogh and Rembrandt in Amsterdam art museums, while history abounds in its narrow streets.
Take a canal cruise or simply explore Amsterdam on foot or by bicycle to experience the city's relaxed and friendly vibe.
Fly to Amsterdam with Norwegian
We fly to Amsterdam from London and give you the freedom to choose, so you can fly at the lowest possible price - without compromising on quality. The earlier you book, the cheaper the tickets.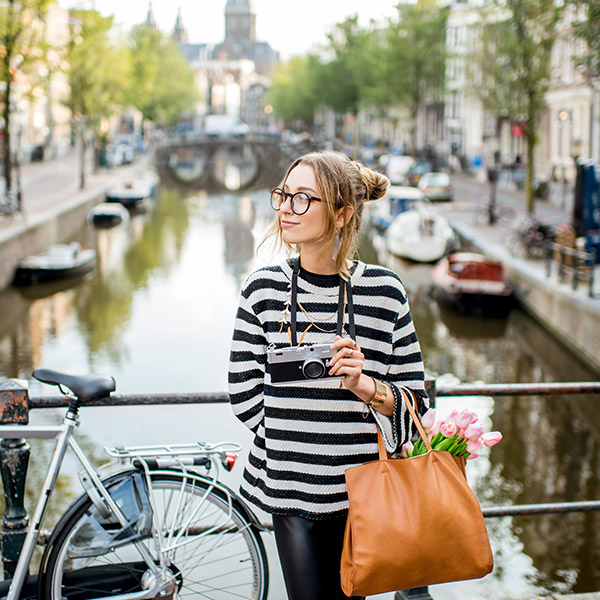 Flying with Norwegian
New aircraft - low emissions
Fly with one of the youngest fleets in the world, which means less emissions and a more comfortable flight.