No destinations are currently available. Please try with different search options.
= Some flights in this period have transit stops
= Some flights in this period have transit stops
Why visit Alicante?
Alicante, on Spain's Costa Blanca, has all the ingredients for a perfect beach break – its coastline has everything from urban promenades to wild coves. After you've explored the coves, beaches and fishing port, tuck into a traditional caldero – a kind of fish stew with rice and potatoes – at one of Tabarca's many restaurants.
This fast-growing Spanish coastal town offers the best of all worlds: beautiful beaches, cultural-historical opportunities that make you feel the buzz of history, delicious restaurants, good shopping and a festive nightlife.
Alicante is divided into a new and an old district. El Barrio - the old town - is dominated by the beautiful Castillo de san Barbara, a fortress castle that is among Alicante's top attractions. In El Barrio you will find beautiful historical architecture and exciting museums and lots of cozy cafes and restaurants in the charming narrow streets. Alicante is the perfect mix of beach and big city for anyone who wants to combine culture and relaxation with sun and fun. In the new district, you'll find the modern Alicante with cozy boutiques as well as large shopping malls.
Fly to Alicante with Norwegian
We fly from London to Alicante and give you the freedom to choose, so you can choose to fly at the lowest possible price - without entering into compromises on quality. The earlier you book, the cheaper the tickets.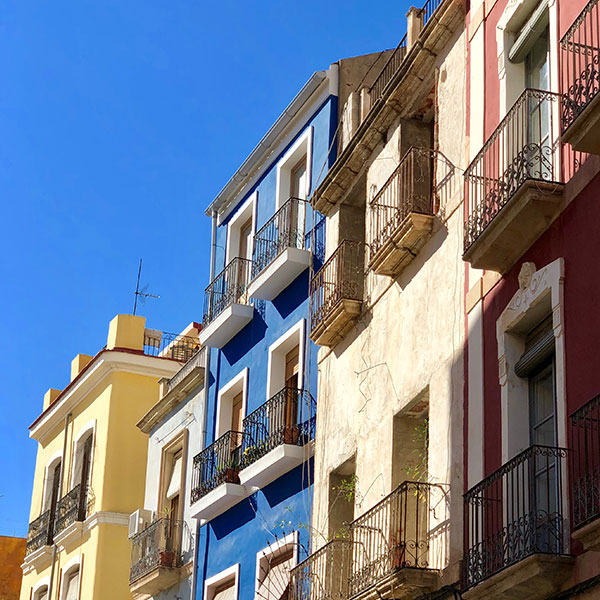 Flying with Norwegian
New aircraft - low emissions
Fly with one of the youngest fleets in the world, which means less emissions and a more comfortable flight.