No destinations are currently available. Please try with different search options.
= Some flights in this period have transit stops
= Some flights in this period have transit stops
Why visit Ålesund?
Cobblestones, narrow streets, venerable Art Nouveau buildings and high mountains. It is with good reason that people from Ålesund are proud of their hometown. The wonderful natural surroundings surround a charming city. Much of the settlement as you experience it today was restored after the great city fire in 1904. You get a fabulous overview of it all from the viewpoint Fjellstua, and you should not leave the city without having tasted an excellent meal of local seafood in the city with proud fishing traditions. A trip to the Atlantic Park is exciting for both small and large. Just outside the city, there are also countless opportunities for some of Western Norway's most beautiful mountain hikes. And maybe this is the summer you will finally experience Geiranger?
Fly to Ålesund with Norwegian
We give you the freedom to choose, so you can choose to fly at the lowest possible price - without compromising on quality. The earlier you book, the cheaper the tickets.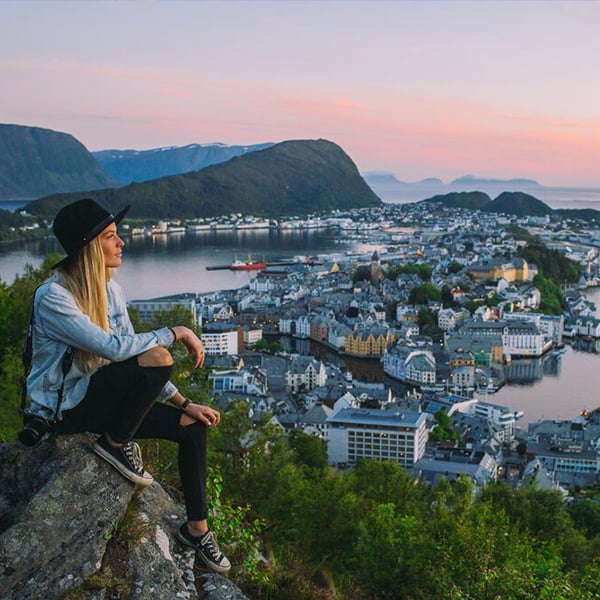 Flying with Norwegian
New aircraft - low emissions
Fly with one of the youngest fleets in the world, which means less emissions and a more comfortable flight.