Why visit Aalborg?
Denmark's fourth largest city is a pleasing mix of historic, half-timbered houses and contemporary commerce, built on one of Europe's most thriving clean-energy industries. Visit the Outzon center, designed by the world famour architect Jørn Utzon himself.
Experience a 360-degree panoramic view Aalborg, not to say the whole of North Jutland from Aalborg tårnet, which holds the highest outdoor elevator in the North of Europe.
Enjoy an afternoon in Aalborg Zoo which is open all year round and holds more than 100 different exotic animals.
And if you are looking for a night out then there is only one place to go: Jonfru Ane gade also know as "Gaden".

Fly to Aalborg with Norwegian
We fly you directly to Aalborg from Copenhagen and give you the freedom to choose, so you have the opportunity to fly at the lowest possible price - without compromising on quality. The earlier you book your flight, the cheaper the airline tickets.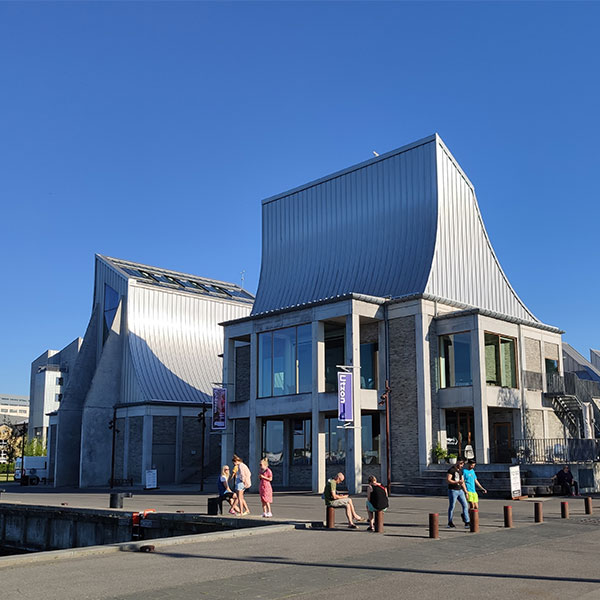 Flying with Norwegian
New aircraft - low emissions
Fly with one of the youngest fleets in the world, which means less emissions and a more comfortable flight.