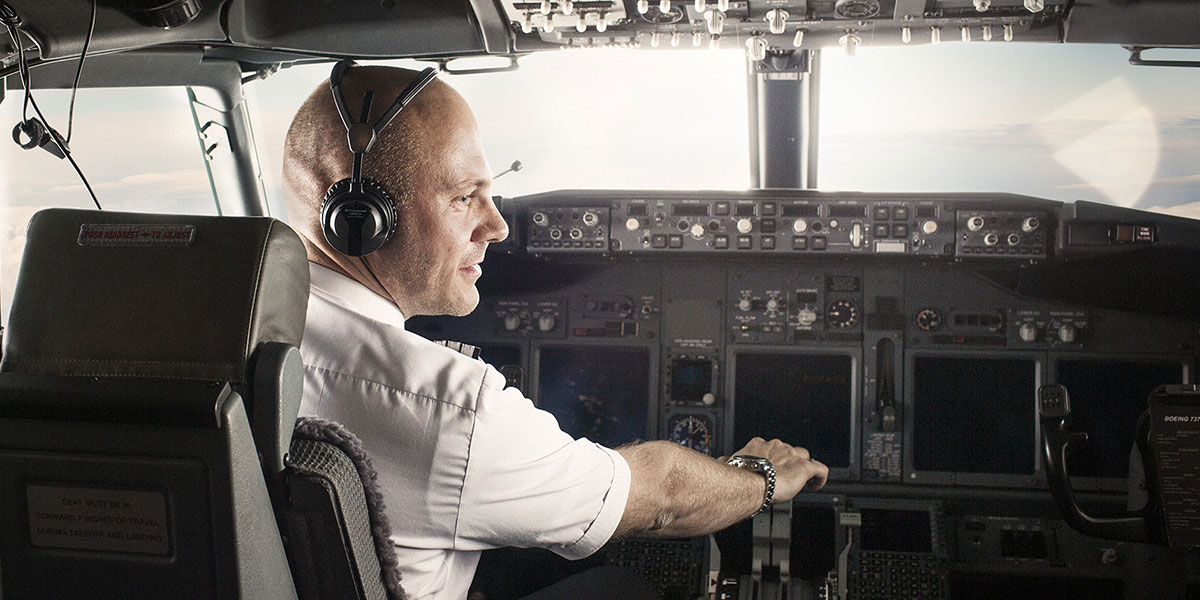 Smart weather data helps the environment
High-tech weather data makes flight times shorter and reduces emissions.
Published 16th September 2019


"Winds can blow up to 300 kilometres per hour at altitude. Utilizing jet streams and avoiding headwinds makes a great difference to flight times, and saves fuel," says Stig Patey, flight captain and Fuel Savings Manager at Norwegian.
New technology reduces CO2 emissions
All Norwegian aircraft are equipped with a weather data system from Avtech Sweden that provides pilots with real-time wind information. The chosen flight route is based on the shortest route and other air traffic, but the altitude is largely up to the pilots. The weather data system ensures that they can choose the most favourable altitude to fly at and the best time to start approaching their destinations. The pilots thereby contribute to shorter flight times and an average fuel saving of 22 kilos per flight. This corresponds to a reduction of 5,000 tonnes of fuel each year or a reduction of 16,000 tonnes of CO2.
More precise weather data
Traditional weather data systems transmit information about wind conditions between four and five hours before departure, and at a resolution where the data points are 140 km away from each other. The information our pilots receive in the new system provides the weather data at 200 times higher resolution, which is especially useful in jet streams.
"These streams are local and keep moving, so old information cannot necessarily be used. In our system, the altitude that gives the maximum tailwind gain is calculated, so the pilot can select it and optimize fuel consumption," says Patey.
Norwegian is one of the world's largest low-cost airlines and flies to around 150 destinations worldwide. With a global network and millions of passengers, there is also a huge environmental responsibility. In this article, we have described some examples of how we work to reduce our CO2 emissions, but we have set high targets and will continue to work on several innovative environmental measures. Read more about other sustainability measures here
This site requires web browser cookies to be turned on!
You're currently using the accessible version on a desktop device.
You're currently using the desktop version on a mobile device.